Apple iPhone named top obsession of 2010
3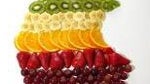 Two of Apple's high profile mobile products were named the number 1 and number 3 obsession of 2010, with Lindsey Lohan sandwiched in between. The Apple iPhone 4 was listed by Yahoo as the number 1 obsession for the year, and it certainly was a wild year for Apple's iconic touchscreen phone. After getting launched in July, the phone immediately was caught up in the "Antennagate" or "Deathgrip" scandal, and early purchasers were sent a free rubber bumper which prevented the two antennas from interfering with each other. Despite the early problems with the device, the phone has done extremely well at the cash register. By October, year-over-year sales were up 91% with 14.1 million units sold.
The Apple iPad was listed as the number three obsession of 2010 and the popularity of the tablet helped set off a craze for tablet-like devices like the Samsung Galaxy Tab. Almost every top handset manufacturer will be trying its hand at producing a tablet for 2010-2011 and the impetus for such an action can be found directly with the success of the Apple iPad.
As we head to the end of 2010, magazines, newspapers and other media will start producing top ten lists for the year. Last year, Time Magazine named the Motorola DROID as the 2009 Gadget of the Year, beating out the Apple iPhone 3GS in the process. We should know how the voting went for 2010 in the next few weeks as the latest version of Apple's touchscreen device goes up against some of the super spec'd Android models.
As we reported, the Cupertino based firm has high hopes for both products in 2011. Expecting some outstanding sales figures, Apple is planning on producing 100 million iPhones and 48 million iPads next year.
source:
Yahoo
Recommended Stories