Apple iPhone 7 vs Samsung Galaxy S7 Edge vs LG V20: 4K video stabilization comparison
43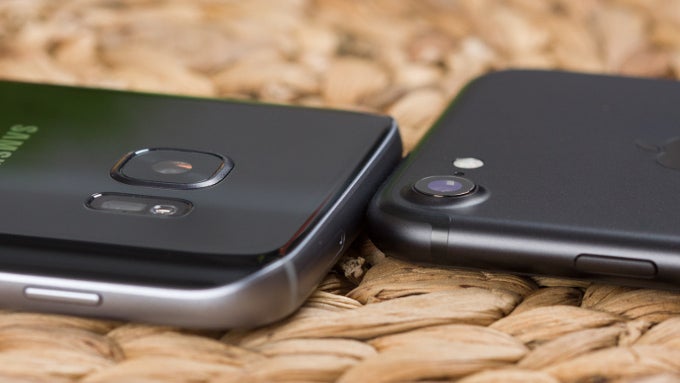 Apple's
iPhone 7
features an improved camera system with optical image stabilization (OIS) in addition to Apple's excellent digital stabilization, so we were curious to see whether it managed to record smoother and more stable video than some of the best-rated camera phones on the market right now.
The two phones that we have chosen for a pair of 1v1 stabilization comparisons are the Samsung
Galaxy S7 Edge
and the LG V20. The
Galaxy S7
Edge features a 12-megapixel camera that has found a loyal following and many people appreciate the quality out of that shooter. The real highlight of Samsung's system is a new Dual
Pixel
focusing system that is currently the fastest on the market and works for both still images and videos.
On the other hand, there is the LG V20 that continues on LG's great camera traditions. It features a 16-megapixel main rear camera along with a secondary, super wide angle camera also on the back. It also features optical stabilization, but its special sauce is nifty manual controls for both image stills and video.
So with all this in mind, we were curious to test the video stabilization of all these phones in real-life conditions. Which one does best? It's up to you to decide, we provide the factual evidence to support your case right below.