Apple iPad 3 on track for March shipments, thanks to the early Chinese New Year
2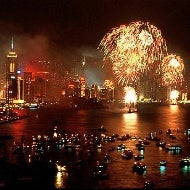 The Japanese source for all things Apple Macotakara reports that thanks to the Chinese New Year coming earlier in 2012, Foxconn and Pegatron's iPad 3 production schedule has been sped up.
The two Chinese manufacturers are rumored to split production 85% to 15%, respectively, just as they do with the iPhone 4S, but we've heard rumors that Apple is aiming to switch more of the iPad line production to Pegatron, leaving Foxconn focused on handsets, where most of its fat profit margins come from.
The first iPad 3 batch would be ready in early March, and it will be
the one with Sharp's panels
, so the first buyers will get to taste what is shaping to be
a long lasting relationship between Apple and Sharp on mobile displays
, as Cupertino is trying to break away from the competing Samsung and LG.
The form factor of what is expected to be a slightly thicker than the iPad 2 slate, has reportedly already been provided to accessory makers, while the current Smart Covers are supposed to fit, despite slightly altered magnet placing.
source:
Macotakara
via
AppleInsider