Apple being sued by software security firm over patent infringement
34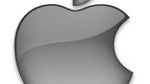 There are some companies out there that are yet to take part in all the legal action that has been going on for years in the tech industry. In this latest episode, Software security firm Intertrust Technologies is suing Apple over infringement on its patents in the area of security.
According to Intertrust, which is partly owned by Sony and Philips, Apple has infringed on 15 of its patents with devices like the iPhone, iPad, Mac, and even iTunes and App Store. The security company's chief executive, Talal Shamoon, has said that "
Apple makes many great products that use Intertrust's inventions.
" He goes on to add "
Our patents are foundational to modern internet security and trusted computing and result from years of internal research and development. We find it regrettable that we are forced to seek court assistance to resolve this matter.
"
It's an interesting fact that in 2004, Intertrust has successfully won $440 million from Microsoft over a similar case.
via:
BBC