Apple and Android considered by Bank of America and Citigroup
2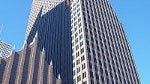 According to a Bloomberg report, two of the biggest institutions in the USA's business world – Bank of America and Citigroup – are considering whether to make iOS or Google's Android handsets their mobile devices of choice. If this happens, it is going to be a massive blow for RIM, since the Canadian manufacturer has a huge reputation in the enterprise world and it will signal a change in the smartphone industry.
The Bloomberg report states that the evaluation of Apple and Google's Android software security is conducted through 4 to 6 weeks testing at both Bank of America and Citigroup and it involves 1000 employees. There is no official word on the subject, except that a spokesperson for Bank of America said that:
"We continuously evaluate new and innovative technologies."
If the business world at large decides that it should put its BlackBerries aside and embraces either Apple and Android, that would be a major shift compared to where we are now. Apple has been making some advances in the business scene, but if its devices are adopted by Bank of America and Citigroup, that would be a big breakthrough for the Cupertino-based company.
source:
eWeek
Recommended Stories