Apple admits to calendar bug on iOS 7.1.2; next iOS update will correct it
99+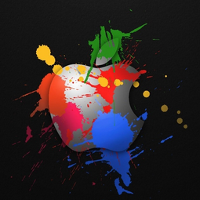 A person who lives in the Lithuania region, has noticed something odd about the calendar on iOS 7.1.2. After setting the proper region on his
Apple iPhone 5s
and
Apple iPad Air
, the calendar application on both devices listed the wrong regional holidays. Instead of seeing the holidays in his region for 2014, the holidays for Mexico, Hong Kong, and Canada appeared.
When he tested it out by changing his location to the U.S., U.K. or Russia, the proper holidays showed up on the calendar app. Our "victim" not only sent Apple an email about what happened, he also put up a YouTube video, which you can find below.
Meanwhile, Apple sent him a response to his e-mail, which stated that there is a software issue with the calendar, which will be resolved with the next update. So, if you have experienced this issue for yourself, no need to panic. It will all be resolved with iOS 7.1.3, although no timeframe for that update was mentioned by Apple.
Thanks for the tip!