Apple Watch could start shipping in February (2015)
69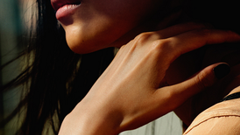 Immediately after Apple
announced its Watch
, some were probably disappointed to find out that the wearable device would not be available to buy this year. Instead, Apple said that it's planning to release the Watch in "early 2015".
According to The Information and a person familiar with the matter, the Cupertino company would be "lucky" to ship the Watch "by Valentine's Day" - thus, by February 14. Reportedly, Apple had initially planned to launch its smartwatch this year, but it didn't manage to perfect the software in due time. As you may know, the Apple Watch will come with a brand new iOS UI that includes, among others, round app icons.
While Apple didn't reveal the specs of its Watch, it's been reported that the device
would feature
512 MB of RAM, 4 GB of internal memory, Wi-Fi, and Bluetooth, hence being comparable to the current crop of Android Wear and Tizen smartwatches. Prices for the Apple Watch will start at $349 for the standard edition, and could go
up to thousands of dollars
for models made out of gold.