Apple Watch specs rumor claims parity with current Android Wear devices
42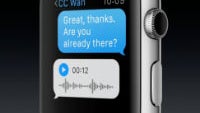 The Apple Watch won't be out on store shelves for a while (it could be anywhere from 4 to 8 months, for all we know), but that isn't stopping the rumor mill from trying to figure out what to expect from the smartwatch specs. The early buzz is claiming that the Apple Watch will have specs that are about on par with the current crop of Android Wear devices.
The information is coming from unnamed sources in the supply chain and relayed by analyst Timothy Arcuri of Cowen and Company. Arcuri claims that the Apple Watch will feature 512MB of RAM, supplied by Samsung, Hynix and Micron, and at least 4GB of storage. These numbers would match the specs seen in the Samsung Gear Live, LG G Watch, and Moto 360. However, it is possible that Apple will offer larger storage options.
Arcuri also says that the Apple Watch could feature a Broadcom BCM43342 chip, which is also found in the iPhone 5s. That chip contains wireless 802.11 a/b/g/n, Bluetooth 4.0, and an FM radio receiver. The same chip was actually spotted by Chipworks, based on an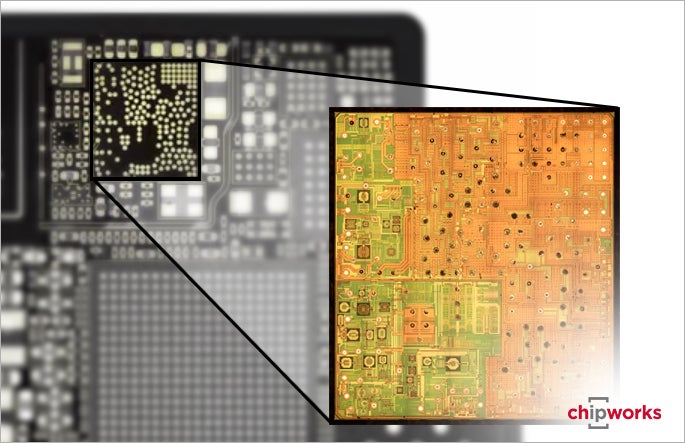 image of the Apple Watch internals that Apple shared during its announcement. We've been hoping for a smartwatch to have Wi-Fi, so it would be nice if this turns out to be true. The chip does also include a GPS radio, but Apple specifically said that the Watch would need to be connected to an iPhone for GPS, so there is no guarantee that all of the features of the chip will be turned on.
We would note that given how far away from release, and therefore how far we are from mass production of the Apple Watch, these specs have a high probability of changing. Still, they do sound reasonable, so the final specs may not be that far off. Apple rarely worries about the specs race, so it wouldn't be surprising to see the Apple Watch match what Android Wear offers today rather than what Android Wear devices will have next year.