Apple Watch Edition price to start at $5,000?
48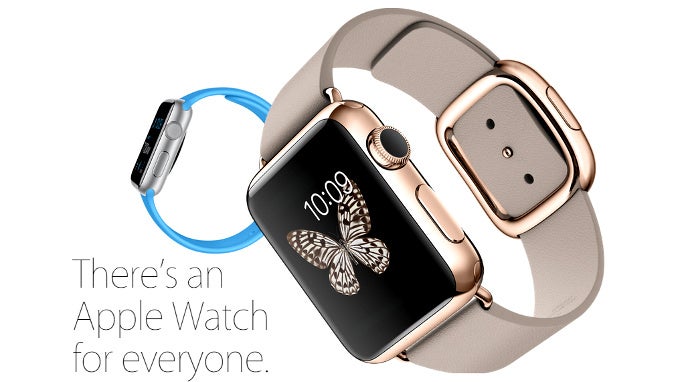 The Apple Watch broke cover last week when Apple unveiled it at a huge event at the Flint Center in Cupertino, the home of historic Apple events including the iMac announcement. Just like with most other new categories, Apple announced the Watch, its first foray into wearable, 'truly personal' devices, months before the actual timepiece becomes available in the beginning of 2015.
However, while we did know the release date and price tiers for new categories like the Apple iPad right on the announcement date, the Apple Watch is a decidedly more mysterious product. It's got no specific release date, no price point for all the models (except for the $349 starting price), it's got no battery life estimate and Apple seems to have not even spoken about all of its features. It's a work in progress.
However, just looking at the materials that it is made from, one can arrive at some shocking revelations. Long-time Apple analyst John Gruber has done just that, and his estimates arrive at what might seem as just crazy prices. Here are Gruber's estimates for Apple Watch prices, per model:
Apple Watch Sport with aluminum/glass: $349
Apple Watch with stainless steel/sapphire: $999
Apple Watch Edition with 18-karat gold/sapphire: $4,999
Yes, you read this right - the 18-karat gold Apple Watch Edition is expected to run at a whopping $4,999. And that seems to be the lowest possible price, according to Gruber. This might seem like a plain ludicrous decision by Apple - after all, the company is known for making affordable luxury devices, and it certainly does not seem like it is aiming to become a new Vertu anytime soon. So what would justify this price?
Apple Watch Edition is not "gold-colored" - it's a solid gold piece
Turns out, it's the materials. The Apple Watch Edition is not "gold-styled", nor is it "gold-colored" - no, it's a solid gold piece. Bloggers at the event have confirmed that the Watch Edition on display there is heavier than the stainless steel version (which in turn is heavier than the aluminum version). The sheer cost of the materials for the timepiece could actually exceed a couple of thousands of dollars, and that seems to not even include the exquisite bands.
Gruber's estimates are that the absolute minimum price for the Apple Watch Edition should be around $1,999, but he's made a friendly bet about the price actually reaching $9,999. It's
that expensive
for a reason.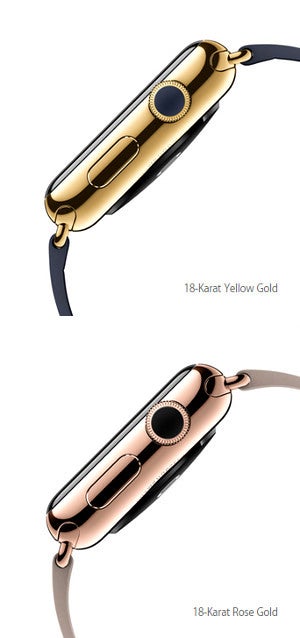 Interestingly, Apple has not even once mentioned the word smartwatch during its presentation, nor does it mention it on its website. This is a very clear indication that it does not see the Apple Watch at all competing with Android Wear smartwatches, at least those more expensive luxury models, but rather - with traditional luxury smartwatches. And if you look at gold timepieces from traditional watch makers like Rolex, you'd notice another interesting fact: the price of the Apple Watch seems low compared to those. An 18-karat gold Rolex Submariner Date would run at $34,250, and white gold comes in at $36,850. Even a replacement stainless steel band for the Submariner costs around $2,500, and a gold replacement clocks in at $9,000. The prices are comparable all around luxury watch makers.
Look at it from this side, and the Apple Watch would seem like it's democratizing luxury, just like it did with the iPhone. However, there are still many open questions about that upcoming device: while other traditional watches often remain a family relic for decades, won't the Apple Watch lose value once the technology inside it (inevitably) becomes outdated? And how will Apple sell it in its perpetually busy and noisy stores (not the type of environment you buy a $10,000 gadget in)? And will it nail the battery life? Gruber suggests that the Apple Watch might come with replacement silicon that would keep it up to date, but there are just too many unknowns at this point in time. Just don't be surprise if you see that thousands of dollar price for the Apple Watch when it launches.