Apple Watch Series 4 ECG feature to be enabled in WatchOS 5.1.2 update
9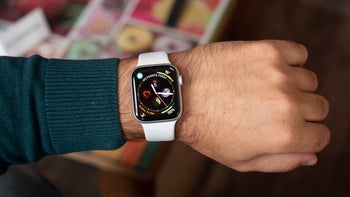 When the
Apple Watch Series 4
was announced back in September, its electrocardiogram feature was touted as a central part of the new wearable. It was confirmed at the time that it would arrive at a later date through a future software feature. And from the look of things, this date could be near.
According to documents obtained by
MacRumors
, the Apple Watch Series 4's ECG feature will be activated in the upcoming WatchOS 5.1.2 update. As previously announced, though, only US consumers will be able to take advantage of it. This is due to the strict regulations in place throughout international markets. Nevertheless, it's worth noting that the iPhone giant is currently working
with Canadian authorities
in a bit to bring the feature to the market.
The WatchOS 5.1.2 update is currently in beta testing for developers. But at the moment,
Apple
is yet to confirm when the final version will roll out to users, so it's unclear when exactly the ECG feature will be enabled. What is known, though, is that the wearable update will be accompanied by the iOS 12.1.1 update. This introduces
FaceTime Live Photos
, which allow you to take a photo of what is on your screen during a FaceTime video chat.