Apple News hired its first ever Editor-in-Chief
1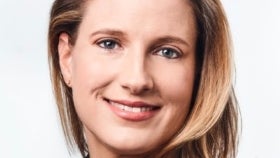 Apple News is the default news aggregation app on iOS since the launch of iOS 9 in the summer of 2015. And currently, that's all it is. It doesn't generate its own original content, but relies on its partners, such as the CNN, Huffington Post, The New York Times and BuzzFeed, to provide stories for its users.
However, it appears that Apple has more ambitious plans for the app, as it just recruited an Editor-in-Chief for Apple News, which is a new position for the Cupertino company. Lauren Kern, one of the star editors of New York Magazine, will be assuming the role of EIC of Apple News, starting June 2. Her resume also includes four years in the Deputy Editor seat for The New York Times Magazine.
Adam Moss, Editor-in-Chief for New York Magazine, had this to say in a staff memo, obtained by the CNN:
"I am not happy to report that we are losing our beloved Lauren Kern to the Apple corporation. I mean, I'm happy for Lauren certainly. It's an exciting opportunity to be the editor in chief of Apple News, to bring a journalistic vigor and intelligence to an operation that has always seemed to me so full of promise."
Moss praised Kern's work, saying that it
"has been so critical"
to New York Magazine's success.
"Apple has the audience – all they needed was a superior editorial intelligence to guide it,"
he also wrote in his memo.
"They recognized that that person was Lauren, and of course we know they are right."
Apple confirmed the news that Kern will be assuming the role of Editor-in-Chief, but refused to offer any other details. As of right now, we don't know what her duties will be, and whether or not she will be relocating to California, in order to work at the Cupertino headquarters of the company.
via
CNN