Apple Music threatens $20 million law suit agains Tidal
54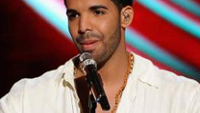 Apple is warming up its legal team after allegedly threatening fellow music streamer Tidal with a $20 million law suit. At the heart of the issue is Drake, who appeared Friday night at a benefit that was held to raise money for kids affected by Hurricane Katrina. Because Drake is reportedly signed with Apple Music in a deal worth as much as $19 million, Apple put Tidal on notice that if he appeared at the festival, or if Tidal streamed any part of the singer's performance from the benefit, the tech titan would summon its legal team from the bullpen.
Drake's deal with Apple Music supposedly requires him to deliver an exclusive album and also take over the microphone every now and then as a guest DJ for iTunes Radio. Apple Music executives were said to be upset over Drake's appearance at
Lil Wayne's Lil WeezyAna Fest
in New Orleans. The event helps raise money for after-school activities in Louisiana. Some of those funds were apparently earmarked for children affected by the deadly storm that took place in New Orleans 10-years ago.
As you can see from the tweets in the slideshow, Tidal had to stop live streaming during Drake's performance, blaming Apple for preventing Drake from being heard over Tidal. There is no word on whether Apple is going forward with the suit.
source:
@Tidal HiFi
via
NYPost