Another private-equity firm might make an offer for BlackBerry
1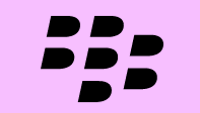 Even though
BlackBerry has agreed to a $4.7 billion buyout from Fairfax Financial
, it still has an eye open for a better deal. As it turns out, Cerberus Capital Management LP, another private equity firm similar to Fairfax, says it wants to sign a confidentiality agreement with BlackBerry so that it can obtain financial records. The company is known for its purchase of Chrysler, which like BlackBerry, was in decline at the time.
Word is that a third company is also interested in BlackBerry, although that firm has not yet publicly revealed itself. Should BlackBerry decide to go with another firm, it would be responsible for a $150 million break up free that would be owed to Fairfax. The latter is BlackBerry's largest stockholder with a 10% stake in the company.
Another wild card in the situation is former RIM founder and co-CEO Mike Lazaridis, who still owns 5.7% of BlackBerry stock. He is contemplating joining up with another company to make a bid for BlackBerry, or working with Fairfax on its bid. The Fairfax bid remains quite iffy at the moment as the company has not secured financing for the $4.7 billion offer.
The agreement with BlackBerry calls for Fairfax to deliver an initial merger agreement to BlackBerry's board this week. Failure to do so will shorten the time the company has to complete its due-diligence on the deal, which right now expires on November 4th.
source:
WSJ