Android gains leading market share at iOS' expense in the past quarter
69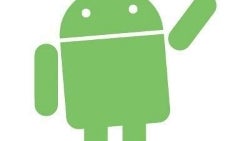 Strategy Analytics reports that 88% of all 375 million smartphones shipped in the third quarter of 2016 run Android. The growth in its market share comes at the expense of its rival iOS, whose presence dropped due to lackluster sales in the China and Africa regions. Meanwhile, BlackBerry and Windows-powered handsets have disappeared from the charts due to their insignificant market share.
As a whole, though, device shipments are up 6% this quarter, with Android device shipments rising 10.3% and Apple phones falling 5.2%. Strategy Analytics argues that Android's leading position is secure for the time being, although the problem of very few manufacturers turning a profit still persists.
According to the analysts, the launch of the Google Pixel phones is not going to remedy the situation, as the handsets compete against ones made by companies whose products once popularized Android.
Despite that, Android runs on 9 out of 10 smartphones sold, which is an enviable turnout for any operating system.
source:
Strategy Analytics