Android Pay welcomes support for 30 new US banks; Capital One included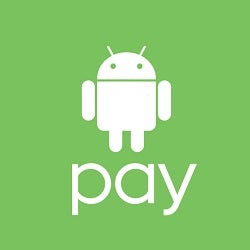 In the world of mobile payment platforms, Android Pay is one of the biggest names out there. Although it may not be as powerful as Samsung Pay on the Galaxy line with its inclusion of MST support, it continues to be the go-to solution for NFC payments for all compatible Android devices. Google released a new update today to the platform that adds 30 additional banks in the United States that now support the service, and among these, Capital One is easily the most notable inclusion. It was announced about a week ago that Capital One would finally be included with Android Pay, but it's nice to finally have support for the bank if you happen to do business there.
In addition to Capital One, the other included banks are a lot lesser-known and most likely community-based. However, no matter how big or small a bank is, getting more and more support is always a good thing. The full list of the new additions is as follows -
Bank Independent

Bank of Rantoul

Bank of the Pacific

Capital One

Citizens Savings Bank

Colony Bank

Community Bank

Denver Fire Department FCU

Elmira Savings Bank

Federal Savings Bank

First Security Bank and Trust

Five Points Bank

Generations Community FCU

Great River FCU

HAPO Community Credit Union

Impact Bank

Kitsap Bank

Kleberg Bank

Midcoast FCU

Monona State Bank

Novation Credit Union

Palmetto Health Credit Union

Pinnacle Bank

Popular Community Bank

Red Rocks Credit Union

San Antonio Federal Credit Union

Seaside National Bank & Trust

Shell FCU

TheBANK of Edwardsville

TIAA-CREF Trust Company, FSB

Vons Employees Federal Credit Union
Support for all of these banks should now be live in the Android Pay app, so if you're a Capital One customer or bank at any of the other institutions on this list, be sure to hop on the app and give it a shot!