Android Pay receives huge list of newly supported U.S. banks
4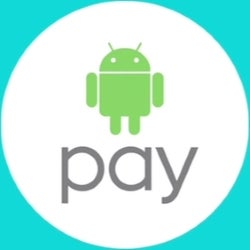 Android Pay, Google's mobile payments service, has added support for a huge list of U.S. banks, including Capital One, which has been in the works for around a year.
However, this isn't the first time Google reports Capital One as available. It did include the bank in its list back in May this year, only to remove it a later date.
For the time being, Capital One payment cards appear only as virtual cards without complete support, but this could be a temporary issue while everything is syncing together.
The full list of newly added banks is as follows:
Alpine Bank
Anheuser Busch Employees CU
Bristol County Savings Bank
Capital One
CinFed Credit Union
City & County CU
City National Bank
cPort Credit Union
Eaton Family Credit Union
First Flight FCU
First New York FCU
Fremont Bank
Georgia's Own Credit Union
HomeTrust Bank
Hudson Valley Federal CU
LCNB National Bank
Leyden CU
Michigan Educational CU
Neighbors Credit Union
North Dallas Bank & Trust
Pacific Service Credit Union
Philadelphia FCU
Rainbow Federal Credit Union
Redwood Capital Bank
Seaboard Federal Credit Union
Seacoast Bank
SELCO Community Credit Union
Settlers Bank
ShareFax Credit Union
Siouxland FCU
Southside Bank
Texas First Bank
Three Rivers Federal Credit Union
United Community Bank
United Savings CU
University of Toledo FCU
WEOKIE Credit Union
York County FCU
via
Android Police