Android Pay is finally available in New Zealand, but only for one certain card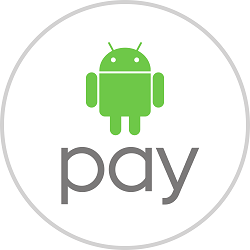 Android Pay was first released back in September of 2015, and since its initial release, Google has been hard at work to make the mobile payment platform as expansive and feature-rich as possible. In addition to new features being continually added to it, such as the ability to
have your rewards card automatically applied
when making a payment, Google has also been hard at work to ensure that Android Pay is available for as many financial institutions and in as many countries as possible.
The service wasn't launched in the United Kingdom until this year, and in keeping with the fashion of expanding the platform to even more areas, Google has officially launched Android Pay in New Zealand. Unfortunately, at the time of this writing, its availability in the country is extremely limited. As it currently stands, only folks who bank at the Bank of New Zealand and use the BNZ Flexi Debit Visa card are able to take advantage of Google's mobile payment solution.
Only the BNZ Flexi Debit Visa card currently supports Android Pay.
More banks and card will likely get support for Android Pay in the near future, but there's currently no word as to when this further expansion will take place. For the time being though, folks who meet the above qualifications can start paying for things with their Android phone and begin to live out the life of the future.