Android Marshmallow for Japanese Sony Xperia Z4 and Z5/Premium models gets Wi-Fi certification
1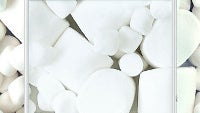 When it's time to push the latest Android firmware to its portfolio, a phone manufacturer has quite some work ahead of it. There's the new code that needs to be added to the proprietary software that all makers use nowadays, there's ensuring it works nicely with all those extra features, there's carrier validating, debugging, government agency certification, Bluetooth certification... and, of course, Wi-Fi certification.
According to data dug out from the Wi-Fi Alliance's web data base, Japanese models of the Sony Xperia Z4 (a.k.a. Xperia Z3+ outside of Japan) and Xperia Z5/Z5 Premium were all certified for use running on Android 6.0 Marshmallow. The exact model denominations include devices meant for Japan's major carriers — NTT DoCoMo, SoftBank, and au KDDI.
As mentioned, Wi-Fi certification is but a step along the way to users getting the new firmware, so it's still unclear what kind of time window we're talking, but at least we know for sure that Sony is making progress with these three devices. Of course, this pretty much precludes the possibility that any Xperia devices will get Marshmallow before Christmas — not that we were expecting them to, given how Sony has been mum on the topic.