Android 7.0 Nougat confirmed for the ZUK Z1 and ZUK Z2 Pro
2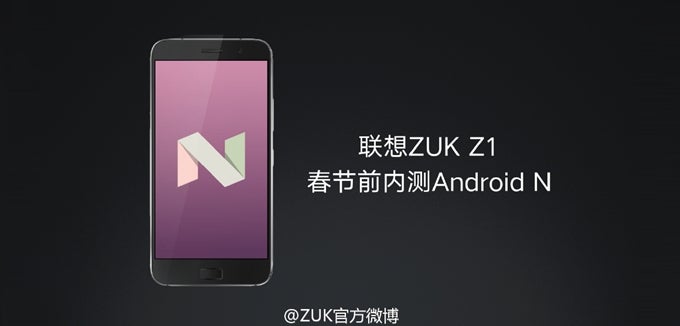 The ZUK Z1 and Z2 Pro will soon see Android Nougat
Having a constant supply of well-stacked smartphones is great for the consumer, but in the Android space, firmware updates aren't always so frequent. Luckily for owners of the
ZUK Z1
and Z2 Pro, Android 7.0 Nougat is not too far off. Parent company Lenovo has announced that both will soon be furnished with the updated flavor during the next couple of months,
which includes a slew of exciting features
.
As is the case with a large number of OEMs, ZUK's handsets include their own fork of Android. Like
TouchWiz
Samsung Experience
, HTC's Sense and many others, ZUK models ship with the ZUI OS. As confirmed by Lenovo, the new ZUI 2.5 will be baked into Android Nougat, and will begin to trickle out to Z1 and Z2 Pro owners before the end of January.
Roadmaps aren't always reliable in the world of Android updates, so owners should perhaps reserve excitement until the OTA is ready for lift off. Still, this is a welcome development in advance of the promising
ZUK Edge
, which is expected to be announced later today with Android 7.0 in tow.
Notably, the Z1 is the first confirmed Snapdragon 801 handset in receipt of Android 7.0, and given the age of the processor, it'll likely be one of few in this regard. The
ZUK Z2 Pro
, meanwhile, has recently gotten a price cut and now retails in China for ¥2099 ($305) -- not bad for a smartphone with a Snapdragon 820 SoC and 6 gigs of RAM.
The aforementioned ZUK Edge, which has been
spotted on a number of occasions
during the past week or so, is just hours away. We'll have all of the details covered here as it is made official, so stay tuned.