Android 6 Marshmallow update for the LG G3 official in Poland
5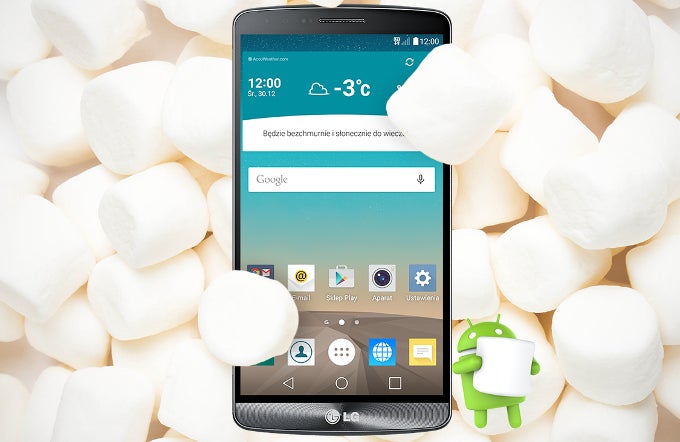 Let's get straight to the good news – LG Poland has just confirmed in a Facebook post that an Android Marshmallow update will be rolling out to owners of unlocked
LG G3
models throughout the country. LG often uses Poland as a testbed for OS updates shortly before issuing a global rollout, so G3 owners – brace yourselves, you are in for some sweet, sweet Marshmallow in the beginning of 2016.
We first heard that this may be happening back in November, when reports claimed that an Android 6 update will be hitting the G3 between the 16th and 18th of December. A
source code
for the new UI was, indeed, posted on the 15th of December, but an actual rollout was, obviously, delayed a bit. But hey, a couple of weeks is no big deal, right?
Most Android manufacturers are notorious for abandoning even their flagship smartphones shortly after release, not issuing any software updates, despite the hardware being clearly powerful enough to be able to take on the new load. Now that the market is so saturated and competition is more fierce than ever, OEMs seem to be taking note of how supporting their top-shelf handsets for longer periods will leave a positive impression in users and potentially help the brand sell more units in the long term.
LG has done good by G2 owners by taking them up to the Android 5 Lollipop experience. The G3 went from 4.4.2 KitKat to 5.1 Lollipop, and will now get another major update with the 6 Marshmallow. We were pleasantly surprised to see the budget-oriented
LG G Stylo
get the Marshmallow update
a couple of days ago
, too.
Sony has also shown support for its users, both in
official updates
and with the "
AOSP for Xperia
" program, which makes life easier for custom ROM creators. And we've seen
early beta builds
of Marshmallow on Samsung's
Galaxy Note 4
, which brings the new, 2015-edition TouchWiz
to the older phablet. And let us tell you – Samsung actually rehashing the entire TouchWiz experience of an old phone to the newer, better version is kind of a big deal!
One can't help but feel a bit bitter over how much time these things take, though. Android Marshmallow was announced
back in May
and officially released
in October
, yet most 2015 top-tier smartphones, and even new ones that are launching just now are still on Lollipop.