Sony starts rolling out its concept Android 6.0 Marshmallow build to Xperia Z3 and Z3 Compact owners
17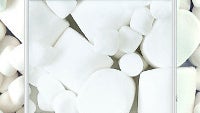 Earlier this month, Sony announced that it will be rolling out a
beta/preview Android 6.0 Marshmallow build
to 10,000 lucky Xperia Z3 and Xperia Z3 Compact owners. Just moments ago, Sony announced that the concept Android build is now rolling out to those who've managed to get an invite in time.
The company mentions that the concept Android build will roll out gradually over the coming weeks, so don't worry if your phone isn't in on the beta program yet. Furthermore, Sony said that it will announce any new features as they will be added to the beta build.
In response to what the company refers to as "fevered interest", Sony also announced that it has opened up an undisclosed number of extra spaces. What this means is that if you act quickly,
download "Sony´s Concept for Android" app from the Play Store
, and sign up to test-drive the concept Marshmallow build, you might just get in on the fun.
To be eligible for the beta program, remember that you have to own a Sony Xperia Z3 or Xperia Z3 Compact and reside in one the following countries: Sweden, Denmark, Norway, Finland, Iceland, Estonia, Latvia, Lithuania, United Kingdom, Ireland and Germany.
At this point, it should be mentioned that this isn't the fully-fledged
Android 6.0 Marshmallow build that Sony promised
to roll out soon to a number of its devices. Instead, as the name suggests, Sony's Concept for Android is a beta program that the company uses to showcase a new, more stock-like Android UI as well as test drive new features.
Recommended Stories