Android 4.2.2 hitting testers for the Verizon Galaxy Nexus
15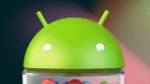 A couple days ago, we heard that an update for the Verizon Galaxy Nexus was
coming "soon"
, but the news didn't say exactly what update we were going to see. Now we know, and it's good news everyone. It looks like the Verizon Galaxy Nexus is about to get Android 4.2.2, as the update has rolled out to testers.
The word comes from the good folks over at XDA, where member
El Madhatter
says that he got the test build of Android 4.2.2 for his Verizon GNex this week. The update is build JDQ39, and comes with new radio baseband versions listed as FK01 and FK02. So far, other testers have commented on the XDA forum thread saying that the new radios work "really well".
Unfortunately, being in testing doesn't necessarily mean that the update will be rolling out to users all that soon. Previous updates through Verizon have taken weeks to pass through the testing phase. But, at the very least, you can all rest easy that when the update does come out, you'll be on the newest Android version (until May/June when Android 5.0 will probably drop).