American Express enhances its My Offers program with an improved iPhone app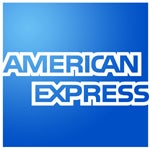 American Express has been offering its current card holders discounts on products, concerts, and sporting events for a long time. Several years ago, the company began to aggressively push these offers through various social media sites such as Facebook and Twitter. Now, American Express is launching an updated iPhone app that will integrate these special offers directly into the app.
The American Express iPhone app will allow merchants to market directly to either AmEx card holders only, or the general public who does not posses a card. The app will use American Express's Smart Offer technology, and will offer the user both local and national offers.
The functionality of the app will compete directly with competitors Saveology, Living Social, and Groupon. American Express will differentiate itself from others in the way it charges for the service. AmEx says it will charge based on the revenue generation as compared to many of the competing sites like Groupon which charges a listing fee to use their service as an advertiser.
The iPhone app is available now and can be downloaded free from the
App Store
source:
Gigaom