Amazon introduces music streaming to Alexa Routines
0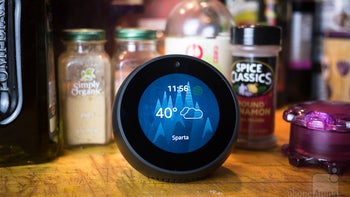 Alexa Routines are a pretty neat feature available on Amazon Echo speakers, as they allow the voice assistant to complete multiple tasks with a single voice command. For example, you could set a night Routine for the speaker, and by saying
"Alexa, good night,"
the device will turn off all connected lights and lock the doors. Conversely, you could make a
"Good morning"
routine, which prompts Alexa to turn on the lights. What's even cooler, is that now you can add some nice tunes to your smart Routines.
Amazon has rolled out an update that allows Alexa-powered speakers to play music as part of your Routines. The supported streaming services are the ones already compatible with Echo devices: Amazon Music, Spotify, Pandora, iHeartRadio, Saavn, Deezer and TuneIn.
You can also add specific playlists to the Routines. For example, if you want to unwind, you could make a Routine for relaxing and have Alexa play you a set of soothing tunes. Of course, volume actions can also be created for easily controlling the playback volume of your music. But since some of the streaming services also support radio shows or podcasts, those too can be integrated into your routines,
TechCrunch
reports.