Amazon Prime members now have access to free books, magazines, and comics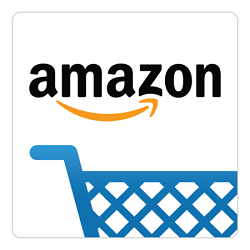 Amazon Prime is easily one of the best deals out there when it comes to subscription services. With free two-day shipping, access to a wide array of video and music content with Prime Instant Video and Prime Music, free unlimited cloud storage with Amazon Drive, and so much more, Amazon Prime really is one of the best deals you can get. If you're one of the few people who hasn't signed up, or you're an existing member who just isn't satisfied with the already enormous host of features that you're getting with your subscription, Amazon is now making their Prime service even more valuable with Prime Reading.
Prime Reading is currently exclusive to Prime subscribers who are in the US, and the new addition is rather self-explanatory. Similar to how Prime Instant Video and Prime Music function, Prime Reading will give subscribers free access to a curated selection of books, magazines, and even comics. Some of the most notable titles include
Harry Potter and the Sorcerer's Stone, Sports Illustrated, PEOPLE, Scott Pilgrim,
and
The Hobbit
. There's a rather decent selection of considerably popular titles currently available, and although it might seem a bit lacking to some people, we fully expect Amazon to expand to the selection of available content as time goes on. Even better, you don't need a Kindle to access this content! Prime Reading is accessible from your phone, tablet, or your computer through the Kindle app, and this certainly makes the service much for accessible to folks who don't do quite enough reading to justify the purchase of a physical Kindle.
The inclusion of Prime Reading comes hot off the heels of Twitch Prime that Amazon introduced just yesterday. Twitch Prime allows Prime members to get exclusive discounts on new releases and pre-orders of video games, and if you link your Amazon Prime account to your Twitch.tv one, you'll also get ad-free viewing of Twitch content, exclusive access to certain in-game content, and the ability to subscribe to one Twitch channel for free every single month.
It's new additions like these that truly make the $99/year membership cost worth it, and if you happen to be a student, you can snag that membership for just $49/year.