Alleged iPhone Air cases reportedly hit Vodafone Greece
8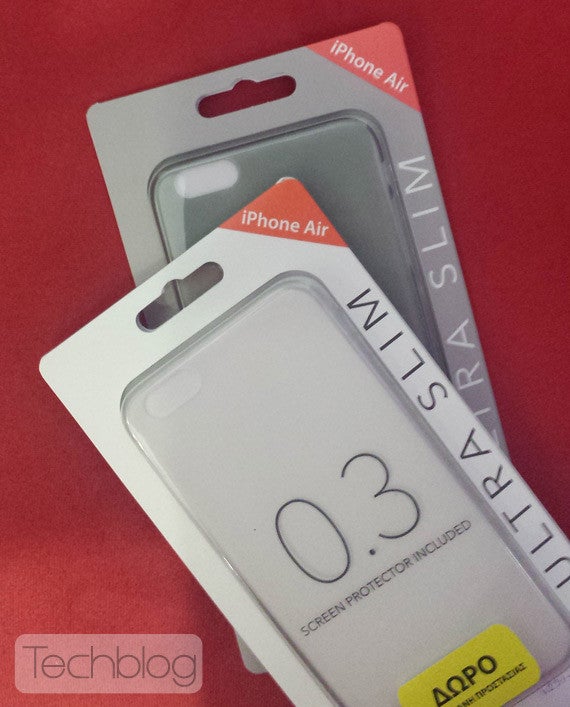 Wait, what? We thought the regular, 4.7" new iPhone will be simply called iPhone 6, and the larger 5.5" version, if there is such a version at all, would be called iPhone 6 Plus. At least, that was what the latest rumors suggested. Well, this new leak now has managed to get us confused again.
Apparently, a new image has leaked, revealing what seem to be 'ultra-slim' cases for the iPhone Air (a codename that we've been hearing about for quite a while). The cases seen here are to be sold at a Vodafone Greece store, according to the rumor, and overall, they look somewhat authentic, though at this point, we'd rather refrain from making any conclusive statements, especially when there's just half an hour left before the announcement of the new iPhones.
What do you guys think - are we going to see an iPhone Air announced today?