All the news that's fit to split: China demands Apple pulls the New York Times app from the App Store
23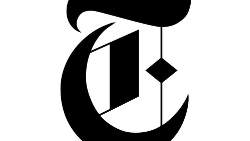 Last month, Chinese authorities demanded that Apple pull both the English language and Chinese language versions of the New York Times app from the country's App Store. Apple complied with the request on December 23rd. Regulations inside China are designed to prevent citizens there from learning about events taking place outside the country. These regulations are also the reason why social media apps like Facebook and Twitter have been blocked, as has email app Gmail.
There is a political reason for China's decision to block the New York Times. After all, apps from other publications that cover global news such as
The Wall Street Journal
and the
Financial Times
remain available on China's app store. Some date China's attempt to block online versions of the Times back to 2012 when the paper wrote about Prime Minister Wen Jiabao and his family.
"We have been informed that the app is in violation of local regulations. As a result, the app must be taken down off the China App Store. When this situation changes, the App Store will once again offer the New York Times app for download in China."-Fred Sainz, Apple spokesman
In October 2015, Apple removed its own News app from China
so that Apple wouldn't be forced to censor the app itself
. The app lists some of the top stories of the day, curated for iOS users.
source:
NYTimes