All New HTC One in-store release date is sooner than expected: set for March 25 in the UK
22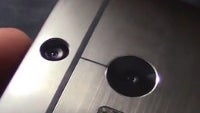 We already know that the
All New HTC One will get officially announced on March 25th
at an event simultaneously held in London and New York City, but we could only guess the actual in-store release date for HTC's new flagship. We have previously heard rumors about a
mid-April launch for the new HTC One
, but now, UK retailer Carphone Warehouse has issued an official press release saying that it will 'be stocking the handset' on the day of the announcement, March 25th.
In it, Carphone Warehouse says that it will start selling the All New HTC One on March 25th from around 4pm,
"just minutes"
after the official London event wraps up.
"Shortly after [the announcement], the new HTC One (M8) handsets will be transported directly from the venue of the launch announcement to six Carphone Warehouse stores in London. Westfield Stratford, Westfield White City, Oxford Circus, Centrepoint and Tottenham Court Road stores will all be hosting special events celebrating the HTC launch with entertainment and giveaways as well as the first chance for customers to get their hands on the new device. Carphone Warehouse at Selfridges will also be stocking the handset from the same time."
We are yet to learn whether HTC will follow the same launch schedule in the United States, but if it manages to pull off the launch of its new HTC One so quickly, it will have a couple of weeks to sell its flagship before Samsung releases its own Galaxy S5 flagship phone.
We ought to mention, though, that it is also possible that Carphone Warehouse could have obtained an exclusive right to sell a limited amount of the new HTC One ahead of the international roll-out. We've reached out to HTC for an official comment, and will update this post with their response.
via
Android Central

All new HTC One available from Carphone Warehouse from 25th March announcement day
London, 18.03.14: In a retail first, Carphone Warehouse has revealed that the new HTC One (M8) handset will be available from selected stores from around 4pm on Tuesday 25th March – just minutes after it is officially announced.

The new HTC flagship device will be officially unveiled by the manufacturer at special events in London and New York earlier that afternoon. Shortly after, the new HTC One (M8) handsets will be transported directly from the venue of the launch announcement to six Carphone Warehouse stores in London. Westfield Stratford, Westfield White City, Oxford Circus, Centrepoint and Tottenham Court Road stores will all be hosting special events celebrating the HTC launch with entertainment and giveaways as well as the first chance for customers to get their hands on the new device. Carphone Warehouse at Selfridges will also be stocking the handset from the same time.

Full information including videos of the new handset will be shared on www.carphonewarehouse.com and customers will be able to order the HTC One (M8) over the phone from the same afternoon, before it is available from all 770 Carphone Warehouse stores and to order online shortly afterwards.

A Carphone Warehouse spokesperson comments, "The HTC One is an award winning handset that set the bar for design during 2013 and made many sit up and take notice – the new HTC One M8 is likely to continue that trend and will cement HTC's future as a heavy-hitting smartphone manufacturer. We know how keen customers are to get hold of the latest tech as soon as possible and that is why we are so excited to be able to offer the new HTC One so quickly after it is unveiled."