After just four years, Apple overtakes Nokia as world's largest smartphone manufacturer
71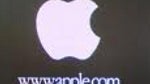 Strategy Analytics latest report shows that after a short four years,
Apple has become the world's largest manufacturer of smartphones
based on volume. The industry as a whole shipped 110 million units in the second quarter, up a remarkable 76% year-over-year. Apple, with an 18.5% share of the market, became the leader in the first quarter based on revenue, and now adds to that the top spot in the number of units shipped.
On the back of a
very strong performance by the Samsung Galaxy S II
, Korean based Samsung sold 19.2 million units in Q2 to finish behind Apple's 20.3 million total. The Cupertino based company saw its share of the world smartphone market rise 5% from last year's second quarter figure. Nokia dropped from first to third over the last year as its share of the global smartphone market dropped sharply from 38.1% to 15.2%. It is going to take a earth-shattering new smartphone from the Finnish based firm to turn things around, and
not even Nokia's CEO is counting on the MeeGo flavored N9
to do the job.
As we
reported
, the Samsung Galaxy S II has sold 5 million units in 85 days and has become the
hottest smartphone on earth
at the moment. This has allowed the company to sharply increase its share of the world's smartphone market to 17.5% from a paltry 5% the year before. The Galaxy S II has amassed these great numbers before it has sold one unit in the States where demand has been building up for the model, which will be available on AT&T, Verizon and Sprint next month. In September, Apple's next-generation iPhone is supposedly going to be launched. Both of these U.S. releases will certainly have some impact on the Q3 global smartphone statistics.
source:
StrategyAnalytics
via
AppleInsider

Apple has taken over the top spot among global smartphone producers by volume
Recommended Stories