Adobe Reader finally arrives to iOS
3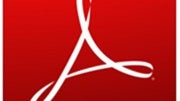 Looking for a
PDF reader on iOS?
There's plenty of options in the App Store, but for some reason up until now Adobe didn't have an official application for reading PDF files. Now, that changes as Adobe Reader app makes its debut on the App Store with the unbeatable price tag of free.
The neat thing about
Adobe Reader
is that allows you to open documents from any app supporting that like mobile Safari or the Mail application, which is pretty convenient. It will also open password-protected documents as well as display annotations and drawing markups.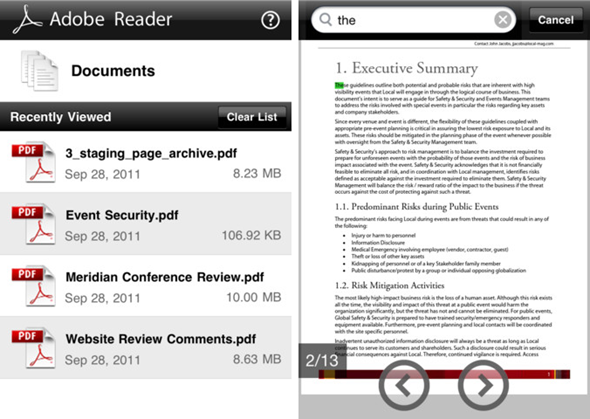 Except for that the
interface
is stripped down to a bare minimum, allowing you to concentrate on the reading experience, which is the focus of Adobe Reader. In addition, you can also search the documents, copy text to the clipboard and print.
Below you'll find a list of most of the things you can do with the application.
• Quickly open PDF files from e-mail, the Web or any application that supports "Open In…"
• View ePortfolio (PDF Portfolios), PDF Packages, annotations and drawing markups
• Read text annotations such as Sticky Notes
Access encrypted PDF files:
• Open and view password-protected PDF files
• Access files secured by Adobe LiveCycle Rights Management, which helps protect sensitive documents
• Supports the highest grade of PDF encryption, up to AES256
• Search text to find specific information
• Use bookmarks to jump directly to a section in your PDF file
• Select single page or continuous scroll modes
• Easily zoom in on text or images for a closer view
• Quickly navigate through large files using thumbnails
• Select and copy text from a PDF file to the clipboard
• Print wirelessly with AirPrint
• Share PDF files with other applications using "Open In…"
• Email PDF documents as attachments