Acer plans to develop WP7 devices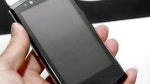 Acer decided a little while ago to forgo Windows Phone 7 in favor of Android. They have apparently changed their plans, as CEO Gianfranco Lanci says that they are in development on
Windows Phone 7
devices.
In an interview with
Mobilized
, Lanci said that they "saw a lot of limitations on Windows Phone a couple of years ago and we moved to Android."
Acer
's primary concern with Windows Mobile, beyond its waning popularity, was the lack of customization relative to Android. Lanci says that "If we look at Windows Phone 7 today, I think we see the same opportunity [as Android]."
While Acer has built a name for itself, it is still largely overlooked as a smartphone maker. Lanci says that they "started with smartphones and mainly focused on Europe." Particularly in the U.S., Acer's devices will require a significant marketing boost. Their
Liquid Metal
, with a sleek design and Android 2.2, should make some good headway.
source:
Mobilized
via
WPCentral
Recommended Stories