Acer announces four WM smartphones
7

It seems that smartphones will be really hot this year, having in mind the fact that manufacturers as Acer have also joined the game and not only that, but they've got a total of four devices, based on Windows Mobile 6.1 Professional. We have already informed you about one of these earlier this month, and now the information has been confirmed – the DX900 will utilize a dual SIM card support. It, however, does not rely only on that and pushes it further with its 2.8-inch display with VGA resolution, 3-megapixel camera, high-speed 3G (HSPA), Wi-Fi, microSD card slot, GPS and a fingerprint reader, which will make your phone more secure than ever.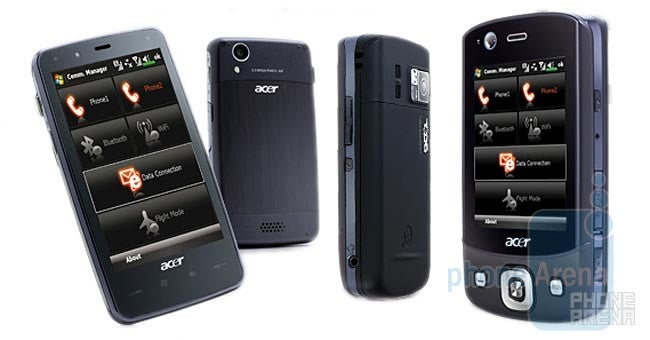 F900 and DX900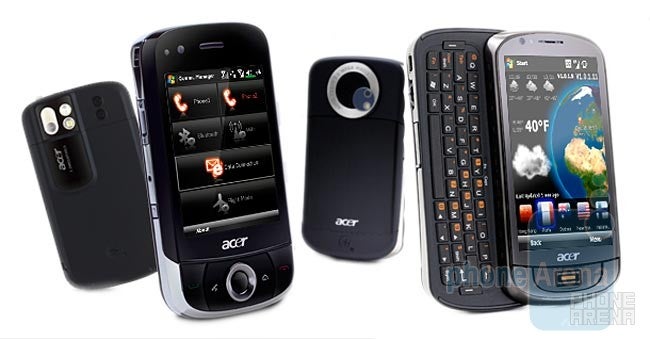 X960 and M900
The F900 is more "gifted" and is equipped with a 3.8-inch WVGA display, but lacks the dual SIM card support and the fingerprint reader. According to the manufacturer, "The F900 is the perfect solution for stylish Internet connectivity anywhere." The M900 is similar to the F900, but features a QWERTY keyboard, a 5-megapixel camera and the already mentioned security precaution. As a whole, this is the most technologically advanced model of Acer. The simplest one, on the other hand, is the X960, which offers a 2.8-inch display with VGA resolution, a 3.2-megapixel camera without autofocus, GPS, Wi-Fi and a microSD card slot.
They are all quad-band GSM phones with a global 3G or, in other words, are usable in the whole world. Unfortunately, there is no information on when these devices will hit the market and how much will they cost.
source:
Acer
Recommended Stories