Acer announces five new smartphones, an 8-inch tablet, and a smart-band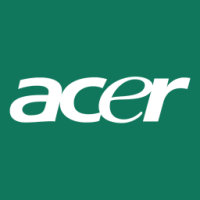 At the ongoing Computex 2014 in Taipei, China, Acer announced five new smartphones, an 8-inch tablet, and its first-ever wearable accessory. There is some interesting stuff in there for sure, including an entry-level smartphone with DTS Audio, a triple-SIM smartphone for the extra-communicative among you, and plenty more.
UPDATE:
Acer followed up with a message announcing the availability of its unlocked smartphones in Canada. The models in question are the
Acer Liquid S1
, the
Acer Liquid Z3
, and the thin and light
Acer Liquid Z5
. They can be used with wireless networks that support the HSPA+ 850/1900 MHz frequencies. Prices, however, haven't been announced.
Acer Liquid Z200
Designed for users on a budget, this entry-level smartphone with optional dual SIM offers the essential smart features along with DTS Studio Sound™ (previously available only in Acer's mainstream series smartphones), four user interface profiles (youngsters, seniors, first-time smartphone users, feature-phone switchers), and three camera modes (auto-smile, continuous, panorama). Its modest set of specs includes a 4-inch WVGA (480x800) display, a 2MP main camera, a 1.0GHz dual-core MediaTek CPU, 512MB RAM, a 1300mAh battery, and curiously enough, the phone runs Android 4.4 KitKat. Perhaps MediaTek has finally sorted out its Android support, otherwise this phone would have ended up with the elderly Android
4.2
.
Acer Liquid Z200
Acer Liquid X1
The Acer Liquid X1 is a 5.7-inch smartphone that packs an Octa-core processor, quad-core graphics processor, and 2 GB RAM. Additionally, the Liquid X1 supports both Wi-Fi 802.11 a/b/g/n/ and LTE Cat 4 (150/50Mbps). Definitely a powerful phone, the X1 also has a 13 megapixel rear camera with f/1.8 aperture, 0.3-second auto-focus, and some interesting camera features such as Bright Magic (for brightening up low-light photographs), Free Focus (the phone does all the focusing work on its own), and
Motion
Tracking (for capturing moving objects). In addition, Acer has brought in Zoom Fit - a mode that adjusts the interface to 4-inch display proportions for easy one-hand usage; AcerRAPID for quickly accessing camera, calls, and apps; and AcerFLOAT for multi-tasking with app windows that stay open.
Acer Liquid Jade and Liquid Leap smartphone & smart-band

Running on Android 4.4, the Acer Liquid Jade features a 5-inch 720p screen with IPS and Zero Air Gap technologies, a 13 MP main camera with 0.3 second focus and F1.8 aperture, and a compact form factor. Hardware-wise, the phone has a quad-core MT6582 CPU with 1GB RAM, 8GB of storage space, and a 2100mAh battery.

The Liquid Leap smart-band has a 1-inch touch-screen display attached to a rubber wristband. The device tracks health & ftiness metrics such as steps taken, running distance, and burned calories. It also shows missed calls and music controls. The waterproof (IPX7) Liquid Leap lasts 7 days on a single charge and comes in white, black, blue, pink, and orange.






Acer Liquid 600 & 700

The Liquid 600 & 700 phones have quite a lot going on about them. For starters, the Liquid E700 has a whopping three SIM slots and a hefty 3500mAh battery to support all that talking and texting you will be doing on three separate networks! The phones comes with a 5-inch 720p IPS display, a quad-core MediaTek 1.3GHz processor, 1GB of RAM, an 8-megapixel main camera and 2-megapixel front cam. There are only 4GB of storage space, but that can be solved with a microSD card.

The Liquid 600 is shaping up to be a decent LTE Cat 4-capable offering. It has a 5-inch IPS display with the resolution of 854x480, a quad-core Snapdragon 400 CPU running on 1.2GHz, 1GB of RAM, 2500mAh battery, and an 8MP main camera. There are 4 gigabytes of storage on this one as well, which shall be remedied with a microSD card.

Both phones come chock full of Acer's own Android apps and tweaks, such as AcerFLOAT™ UI, Acer Music, Photo, Acer Docs, Acer Data Traffic Manager, Acer Float Caller, AcerFLOAT Maps/Notes/Camera/Calculator, AcerFLOAT Text/Stopwatch/Browser, Acer LiveScreen™, Acer Quick Mode, AcerRAPID. Is it just us, or does Acer feel like you shouldn't be using Google's apps?




The first six images here represent the Acer Liquid 600, while the other four depict the Acer Liquid 700.



Acer Liquid 600 & 700
Acer Iconia Tab 8
Acer's new tablet sports an 8-inch 1920x1200 IPS display with a 16:10 aspect ratio and Zero Air Gap technology that is said to reduce reflections and improve readability under sunlight. There's also an anti-fingerprint coating, which is something we're eager to challenge with our own greasy paws. Additionally, the Iconia Tab 8 boasts dual stereo speakers and an anodized silver metal back cover. The tablet is powered by an Intel Atom processor and offers up to 7.5 hours of battery life (measured in video playback).

All of these devices will hit the market next quarter, between July and September. Unfortunately for US citizens, Acer stated that it has "no imminent plans to launch these products in the United States". The US is a very difficult market to penetrate, but let's hope the company hasn't completely given up on the old US of A. Other markets haven't been announced yet, but we have a hunch that most Asian and European countries will be able to toy with Acer's latest devices.