AT&T's new Stream Saver feature allows you to stream more video using less data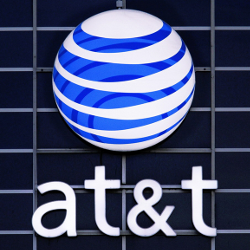 AT&T subscribers, how would you like to stream more video on your smartphone or tablet while using less data? Starting early next year, the nation's second largest carrier is rolling out
Stream Saver
. Not only is it free, it also will work with AT&T's most popular plans including the operator's pre-paid GoPhone offering.
Once activated by AT&T, Stream Saver will stream most HD video at a 480p (DVD quality) resolution. That means that you will be consuming less data while viewing these titles. Think about all of the things that you could do with the data that you will be saving, including viewing more video. And anytime you want to watch a particular video in a higher resolution, you can disable Stream Saver. In fact, the controls are in your hands by using the
myAT&T
app (or Premier for businesses) to turn Stream Saver on and off. And you can disable and enable Stream Saver as often as you want without it costing you a dime.
"We know our customers love to be entertained while mobile, and Stream Saver lets them enjoy more of what they love, whether it's video or something else. And, they are in control - it's their choice on how to use this innovative feature."-David Christopher, chief marketing officer, AT&T Entertainment Group
AT&T customers will receive an email with all of the information about Stream Saver as soon as the feature becomes available.
source: AT&T