AT&T reports first quarter earnings with 72% of subscribers wielding a smartphone
2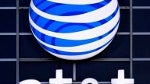 AT&T earned
$3.7 billion
for its first quarter, just edging out the $3.6 billion that the company made in the 2012 period. Revenue of $31.4 billion was down 1.5% over last year. Wireless revenue from data rose a healthy 21% in Q1, but including everything, wireless revenue was up 3.4% in the period. With a record number of Q1 smartphone sales, AT&T's wireless operating income margin was 28%. Looking at actual figures, the wireless team brought in $16.7 billion in revenue over the three months, with $4.66 billion in profits recorded. With postpaid churn down to 1.04%, AT&T added 296,000 new postpaid accounts to its rolls, but 365,000 of those came from new tablet subscribers.
With 1.2 million
new smartphone subscribers
, 88% of phone sales over the three month period were for the brainy handsets. The company sold 6 million of them over the three months, a new record for the first quarter. 72% or 48.3 million AT&T customers have smartphones, up from 61% or 41.2 million subscribers at the end of the 2012 first quarter. After reporting the numbers, AT&T shares dropped 72 cents in after-hour trading to $38.28. Earlier on Tuesday, the shares scored a new 52 week high at $39.00.
"Our wireless network performance continues to be terrific, and that helped drive our best ever first quarter for smartphone sales, improved wireless churn and strong growth in mobile data revenues. We also posted record sales of our U-verse high-speed IP service. Across all of these areas, we've built a solid foundation for future growth in mobile Internet and IP broadband, which will only expand as we progress with Project VIP.-Randall Stephenson, AT&T chairman and CEO
source:
AT&T
,
Slashgear
via
Engadget
Recommended Stories