AT&T patent application could lead to pricier data for those who do bandwidth busting activities
32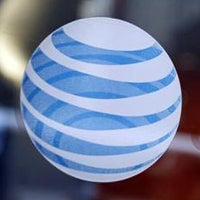 A new patent application by AT&T might affect how its mobile customers use the amount of data they contract for each month. The patent, filed by the carrier back in September, just recently was revealed and offers the possibility of AT&T charging more for certain uses of data. Titled "
Prevention Of Bandwidth Abuse Of A Communications System
," the plan awards subscribers with a certain number of credits which are subtracted when a customer uses his data for particular tasks that use too much bandwidth, such as downloading a movie.
The patent application hints at a world in which AT&T would be offering different, more expensive plans for those wanting to use their data to download movies, or transfer files. Those who do not pay for the right to download movies or transfer files would receive a smaller amount of credit after each use, so that the "non-permissable" activity could not be repeated constantly.
Once a customer is down to zero credits, he could buy additional credits or simply be blocked from the activities that require them. Those who pay for the right to download movies, for example, would never run out of credits.
Before this turns into another debate about net neutrality, let's remember that this is just a patent application and AT&T has not mentioned anything about putting such a plan into action.
via:
TorrentFreak
,
BGR