AT&T on deck to acquire 700MHz spectrum in West Virginia, Kentucky, Ohio, and Illinois
3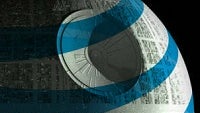 AT&T has filed for authorization from the FCC to buy a number of Block C licenses in the 700MHz spectrum from East Kentucky Network, and some Block A licenses from Cellular Properties in the same region.
Terms of the deals were not disclosed, but the pending agreement with East Kentucky Network involves three licenses of 700MHz spectrum which cover 20 counties in portions Ohio, Kentucky, and West Virginia. The licenses include 12MHz of C-Block spectrum.
The CMAs (cellular market areas) are designated out of Kentucky, Huntington-Ashland, Lexington-Fayette, and Madison, all of which include neighboring markets in Ohio and West Virginia. In Illinois, AT&T is positioned to buy two A-Block licenses of 700MHz spectrum from Cellular Properties which apply to parts of eastern and southern Illinois, covering more than 11 counties, and adding 25MHz of spectrum to the carrier's portfolio. That deal also includes additional licenses for point-to-point microwave facilities.
The FCC has accepted the filings, and set the schedule to review the details. As smaller transactions and exchanges like this are fairly common in the industry, both deals are expected to proceed. As sub-1GHz spectrum is highly desirable due to a number of factors, this may ease some pressure and help the carrier avoid getting into a heavy bidding war over 600MHz spectrum in the
incentive auction next year
.
via:
FierceWireless