AT&T makes sharing 10GB of data a month less expensive
51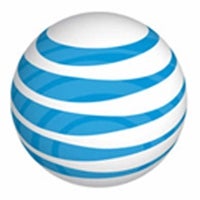 AT&T announced on Saturday, that it is lowering the cost of buying 10GB of data to use with its Mobile Share plan. Starting tomorrow, those with two lines can get unlimited talk, text and share 10GB of data for $130 a month. Three lines will cost you $145, four lines runs $160 and five lines (can you see the pattern here) is $175. You can get from 6 to 10 lines by adding $15 for each additional line.
AT&T 's new rates for its 10GB Mobile Share make it competitive against its three major rivals. While T-Mobile charges $10 less for two lines, AT&T is cheaper if you have 3 or more lines. The biggest savings, as you might imagine, would be for Verizon customers switching. According to AT&T, Verizon customers sharing 10GB a month can save $125 a month for five lines. If you already are an AT&T customer with a Mobile Share plan covering 10GB or higher, the new rate will take effect automatically.
Besides the new pricing,
AT&T is giving new subscribers a $100 credit for activating a new line
. For the just announced fourth quarter, the nation's second largest carrier
added 566,000 net new postpaid accounts
. 21% of AT&T's postpaid subscribers are now using the Mobile Share plan.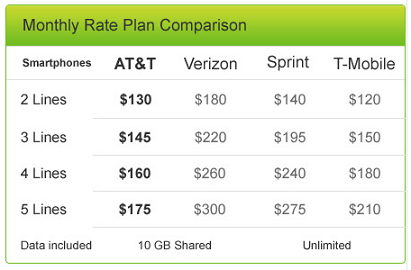 AT&T cuts the price of its Mobile Share plan covering 10GB of data
source:
AT&T
via
Phonescoop