AT&T closes on deal to buy spectrum from Qualcomm for $1.9 billion
2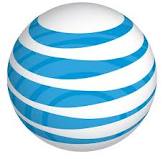 Originally, the FCC was reviewing both the $39.9 billion proposed purchase of T-Mobile by AT&T and the latter's $1.9 billion bid for spectrum from Qualcomm together. But when AT&T
made the final decision to back out of the T-Mobile purchase
, it asked the FCC
to make a quick decision
on the purchase of the spectrum. Perhaps feeling sorry for the ordeal that AT&T went through,
the agency decided to let AT&T make the purchase from Qualcomm
.
Whether you consider it a consolation prize or not, the
AT&T deal with Qualcomm has now closed
allowing the former to add some more capacity in the 700MHz spectrum. The area covered by the newly purchased spectrum covers 300 million people nationally and 70 million people in 5 of the top 15 markets in the States. Some of the major cities covered are Los Angeles, San Francisco, New York, Boston and Philadelphia.
The FCC announced its decision with a short statement on its website. For the nation's second largest carrier, it must feel good to actually close a deal in the win column after spending all that time, money and effort in vain, trying to pick up T-Mobile. Although the FCC's decision mentions that allowing the purchase of the spectrum to go through could cause public harm, the commission said that having AT&T own spectrum
will not cause harm to the holdings of other carriers
. The FCC also felt that the 700MHz spectrum is currently "
underutilized
".
If you're interested in reading the decision, check out the sourcelink.
source:
FCC
via
LATimes