AT&T Digital Life home automation platform detailed, trials begin this summer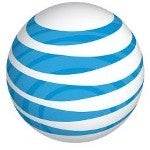 Today, AT&T released further details about its
Digital Life home automation and security platform
. Real-life testing of the service is scheduled to begin this summer, with trials planned to take place in Dallas and Atlanta, prior to the platform's nationwide launch. If everything goes smoothly, AT&T Digital Life should be made available to consumers later this year, regardless of their wireless carrier of choice.
The
AT&T Digital Life platform was announced back in February
of 2012. For those who have not heard about it before, here is how it works in a nutshell: a variety of sensors are being installed in the user's home or office, including cameras, door locks, smoke detectors, thermostats, and many more. All of them are connected to a central hub, which the user has access to via the web-based user interface. In other words, the user can monitor what is going on in their home straight from their mobile device, no matter where in the world he or she is located, as long as an internet connection is available.
Excited about the AT&T Digital Life platform? Then check out the UI screenshots that we have included, and for even more details, a full press release awaits below.
source: AT&T
AT&T Plans nationwide Launch of wireless-centric home security and automation services
New Group Created to Offer Portfolio of Digital Life Services
Trials Planned in Dallas and Atlanta This Summer
Easy-to-Use Platform Lets Consumers Bring Their Own Broadband
DALLAS, MAY 7, 2012
– Checking on the welfare of loved ones, protecting your home from intruders, fire or water damage, unlocking a door for the repairman or changing the temperature setting on the thermostat – and doing it from wherever you happen to be, here or abroad – can be as easy as if you were right at home.
AT&T today announced plans for a new portfolio of all-digital, IP-based home security monitoring and automation services. Called AT&T Digital LifeTM, , the services will give users unparalleled control and security of their homes using any web-enabled device, PCs, tablets and smartphones, regardless of wireless carrier.
AT&T plans to begin trials in Atlanta and Dallas this summer. Managed by a newly created Digital Life group, the remote monitoring and automation portfolio will feature web-based access to automation, energy and water controls, as well as professionally monitored security services. "The AT&T Digital Life service has the potential to take home monitoring and home security solutions to another level," said Larry Hettick, Research Director, Consumer Services, for Current Analysis. "The service promises to be as robust as anything in the marketplace today backed by the trusted AT&T brand. I am particularly impressed with its IP-based wireless platform, plans for a nationwide offering, and a wide range of devices that can be monitored and viewed from any carrier's wireless or wireline Internet connection. These consumer-friendly capabilities will help grow this industry."
AT&T Digital Life will feature a robust lineup of connected devices like:
Cameras
Window/door sensors
Smoke, carbon monoxide, motion and glass break sensors
Door locks
Thermostats
Moisture detection
Appliance power controls
The devices will be wirelessly enabled to connect to the IP-based AT&T Digital Life platform inside the home.
"AT&T Digital Life will change the way people live, work and play -- and meets a clear need in the market," said Kevin Petersen, senior vice president, Digital Life, AT&T Mobility. "The service is smart, simple and customer centric– freeing homeowners to do the things they want to do without compromising on the things they need to do to care for family and home."
Unique Digital Life Trial Features
AT&T Digital Life will include numerous unique features and benefits:
Professional installation of the platform, sensors and other devices
Integrated, wirelessly enabled platform that combines home security and automation capabilities
AT&T owned and operated 24/7 security monitoring centers
A state-of-the-art user interface application, which allows customers to customize a solution based on individual needs, and the ability to manage and control their services from the U.S. or while traveling abroad
The option to experience and purchase the service in AT&T's distribution channels, including AT&T company-owned retail stores. The service will also be made available for purchase on att.com when available commercially.
The ability to add more features and services after the initial installation, hassle free
The Digital Life platform includes built-in AT&T mobile internet service and will also be capable of
Wi-Fi, Z-Wave, and wired broadband connections. Trial subscribers can use their own wired broadband solution with the Digital Life system and can access the service and remotely control the products from smartphones, tablets and PCs, regardless of carrier.
"We're planning a unique suite of services, from start to finish, that will give homeowners control of their property and their possessions through an easy to navigate user interface," Petersen said. "Our focus is on providing our customers with a comprehensive home security and automation solution that offers the best possible customer experience, and uses the most advanced mobile internet technology on the market to make their lives easier and keep their families and property safer."
In February, AT&T announced plans to launch an SDK for international providers to equip global service providers with capabilities to offer customizable, web-based home automation, energy and security services to their subscribers.