A slip of the tongue: Galaxy S4 Mega leaks out, Samsung confirms S4 Mini and S4 Active
57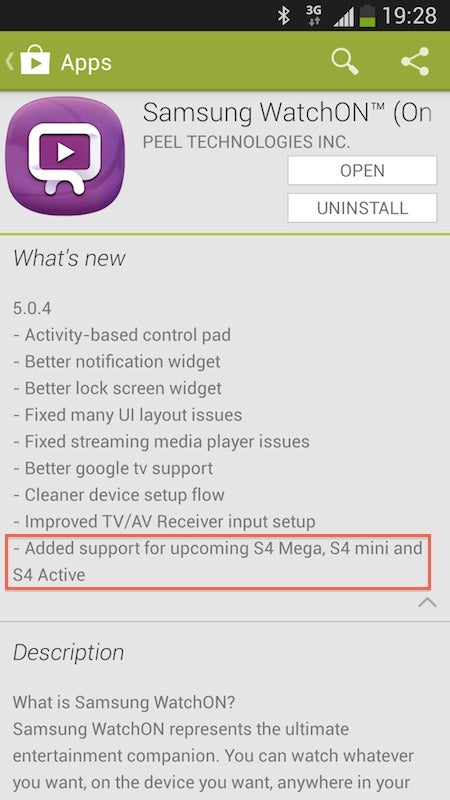 We've been hearing about all sorts of
Samsung Galaxy S4
variations - a rugged handset, a more compact one, and what not. But while those were all rumors, now we have something that is coming straight from Samsung and it looks like an unofficial confirmation of the existence of these handsets.
The Samsung Galaxy S4 Mega, S4 Mini and S4 Active were all listed as supported devices in an update for Samsung's WatchON TV control service.
And while we've already heard about the S4 Mini and S4 Active, this is the first time we get to see the Galaxy S4 Mega name appear. Samsung has already released its Mega 5.8 and Mega 6.3, devices with supersized screens and mid-end specs, but this looks to be a totally different handset.
As to the other two, rumors agree that the
S4 Mini
will be a 4.3-inch qHD device with an 8-megapixel camera and the
S4 Active
is expected to be the same as the original S4 but with water and dust protection. With so many leaks floating around, those devices should definitely get official soon.
source:
SamMobile