A quick look back at Sprint's ever popular HTC EVO line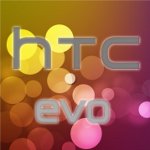 When we look at the Android landscape, it's quite telling that carriers have specific lines that prove to be more memorable than others in many ways. Specifically, Verizon has its get down to business DROID line, while T-Mobile has its hip myTouch family. However, for the Now Network in
Sprint
, they've reserved the
EVO
line for its set of HTC Android powered smartphones only.
It's hard to imagine it, but the popular HTC EVO line has been in existence for less than two years, but during that time, we've seen a steady stream of top-notch devices that prove to mega blockbusters in the industry. As
speculations build around the next big HTC EVO device
, which is shaping out to be none other than the
HTC EVO One
, we'll look back and see how it all started. Therefore, before we got lost in all the hype around the next big thing from the EVO line, let's go down memory lane and pay homage to past EVO devices.