6 Android games featured in 5th edition Humble Bundle
1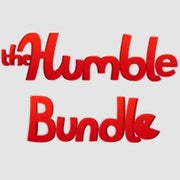 If you're really into gaming, be it on a computer or a mobile device, then you might have heard of the Humble Bundle. For those not familiar, each of its iterations includes a number of DRM-free games you can purchase for as much as you're willing to spend. A fraction of what you pay goes to charity while the rest is split between the devs and the Humble Bundle staff. And what's really cool about the titles you get is that they're built for multiple platforms, with Android being one of them.
Just yesterday, the fifth Humble Bundle edition was released offering a total of six awesome games. For of them you'll get no matter how much you choose to pay. These include:
Beat Hazard Ultra

- a top-down space shooter that tunes the game's intensity to the music being played

Solar 2

- a space-themed puzzle game involving physics elements like gravity

Dynamite Jack

- a two-dimensional arcade-style game inspired by Bomber Man

NightSky

- another physics-based puzzle game that requires the player to use each level's terrain to their advantage
Two more games will be included to your games pack as long as you pay more than the average bundle price of $6.64. These two titles are
Super Hexagon
, which is a game that tests your reactions, and
Dungeon Defenders -
a dungeon offence game with 3D graphics. As an added bonus, the soundtracks of most games is available for download in MP3 or FLAC format.
For more details about the Humble Bundle 5, just watch the video below or simply go to the Humble Bundle web page. And don't wait until the last moment to take advantage of the deal as it expires in less than two weeks.