5 terrifying Android horror games to get in the mood for Halloween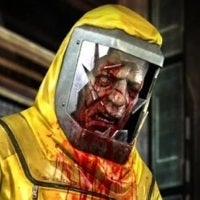 Hey, Halloween is approaching this coming Saturday, so what are you going to do? Well, if you aren't in the mood to go outside in your best "scare grandma's fake teeth off" outfit, the next best thing to do is pick up your Android device and soak in the atmosphere of some appropriately scary horror games!
This week, we are in the mood for some bloody, terrifying zombie carnage and heart-thumping haunted hallway exploration, which is how we ended up selecting five games that match the description. We invite you to the horrors of an abandoned mental hospital, the corridors of a haunted house, the desolation of a derelict spaceship, the near-future apocalypse, and Call of Duty's sleekly rendered maps!