5 awesome new titles awaiting iOS gamers inside the Apple App Store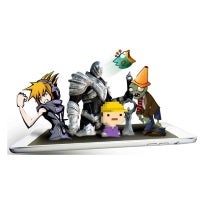 Ahh, what a time to be a mobile gamer! This and last week made for an absolute barrage of fun and challenging mobile games on Android and iOS. To end this week on a high note, we'll present five awesome iOS titles that got published from Monday throughout Friday.
With games like 'Bebop Puzzle Beat', 'Fantastic Plastic Squad', 'Fortress Destroyer', 'Metro 2033: Wars', and 'Tilt - Quill's Quandary', it's been an interesting week for sure, so hang on with us and check these fine titles out — if you still haven't. We promise, there will be plenty of puzzle solving, enemy crushing, battleship ramming (oh, yeah, just you wait!), and post-apocalyptic faction warfare... among other activities to enjoy!