iPhone 14 camera: everything you need to know
5
We may earn a commission if you make a purchase from the links on this page.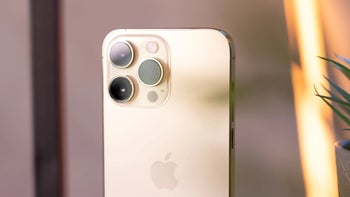 The iPhone 14 has been out for a few months and we have learned about it all that there is to know by now. Of course, that also includes its camera performance, which we tested extensively. Here we will tell you the results of our tests and what we think of the camera system on Apple's latest phone lineup which includes the
iPhone 14
,
iPhone 14 Plus
,
iPhone 14 Pro
, and
iPhone 14 Pro Max
.
This year, Apple introduced some significant camera updates when it comes to its Pro lineup of iPhones, but it's hard to say the same for the less expensive models. To put things differently, if you want a better camera than your older iPhone, you will need to skip the regular iPhone 14 and iPhone 14 Plus, and spend some extra cash to buy one of the two "Pro" models.
iPhone 14 camera upgrades: what's new
The star of the show here is the 48 MP sensor of the iPhone 14 Pro camera. This enables a few things:
By default, the camera bins pixels together in groups of 4, resulting in 12 MP photos with improved lighting
You can use ProRAW to capture full 48 MP photos
There is a new zoom step between wide 1x and telephoto 3x (by cropping into the new larger sensor for a 2x zoom)
If you leave the iPhone 14 Pro on auto, it will intelligently choose when to go for pixel binning and when to aim for higher-res photos. Once you enable ProRAW, you will have the option to force 48 MP, and the phone will still employ machine learning and post-processing to deliver a huge, high-res picture.
The 2x step is a crop from the 48 MP sensor and
Apple
calls it "optical-quality zoom" (yes, Apple and it's fetish for naming things to make them sound unique and different). It is accessible for normal shooting modes but also Portrait mode, allowing you more flexibility when setting up a scene.
The ultra-wide camera also got a bigger sensor underneath, though it's still a 12 MP resolution. This, an aperture of F2.2, and the new Photonic Engine (an upgrade to Apple's Deep Fusion, the image-processing algorithm) ensure noticeably better low-light performance. The wide and telephoto cameras also seem to produce much better photos in low-light conditions.
Here are some sample images from the iPhone 14 Pro Max:
As for the regular
iPhone 14
, it retains the old 12 MP camera system that looks to be the same as on the iPhone 13... or very slightly improved with the help of the new Photonic Engine (Deep Fusion upgrade) and a slightly wider F1.5 aperture (vs F1.6 on the iPhone 13).
Here are a few sample images from the regular iPhone 14:
When it comes to video, we have the new Action Mode on both the iPhone 14 and iPhone 14 Pro. This provides extreme stabilization for super-smooth footage.
The Cinematic Mode has been upgraded too — it can now record at 4K and you have a choice between 24 FPS and 30 FPS (it's locked to 1080p at 30 FPS on iPhone 13). Also, editing Cinematic Mode videos in post allows you to re-focus and blend 24 FPS and 30 FPS videos in the same project, with the end result taking the lower frame rate.
The iPhone 14 Pro, again, takes things a step further as it allows you to record video in Apple ProRes — basically an industry-leading codec. However, keep in mind that the cheapest 128 GB variant of the 14 Pro can only record ProRes at 1080p. If you want 4K, you need to spring for at least a 256 GB model.
How many cameras does the iPhone 14 have?
As before Apple has implemented the tried and true formula of two cameras on the non-Pro models, triple cameras with an extra LiDAR on the Pro models.
So, the iPhone 14 and iPhone 14 Plus have two cameras — main wide-angle and ultra-wide-angle. The iPhone 14 Pro and iPhone 14 Pro Max have the main wide-angle, ultra-wide-angle and a 3x telephoto camera for portraits and optical zoom.
iPhone 14 camera upgrades in detail
48 megapixel sensor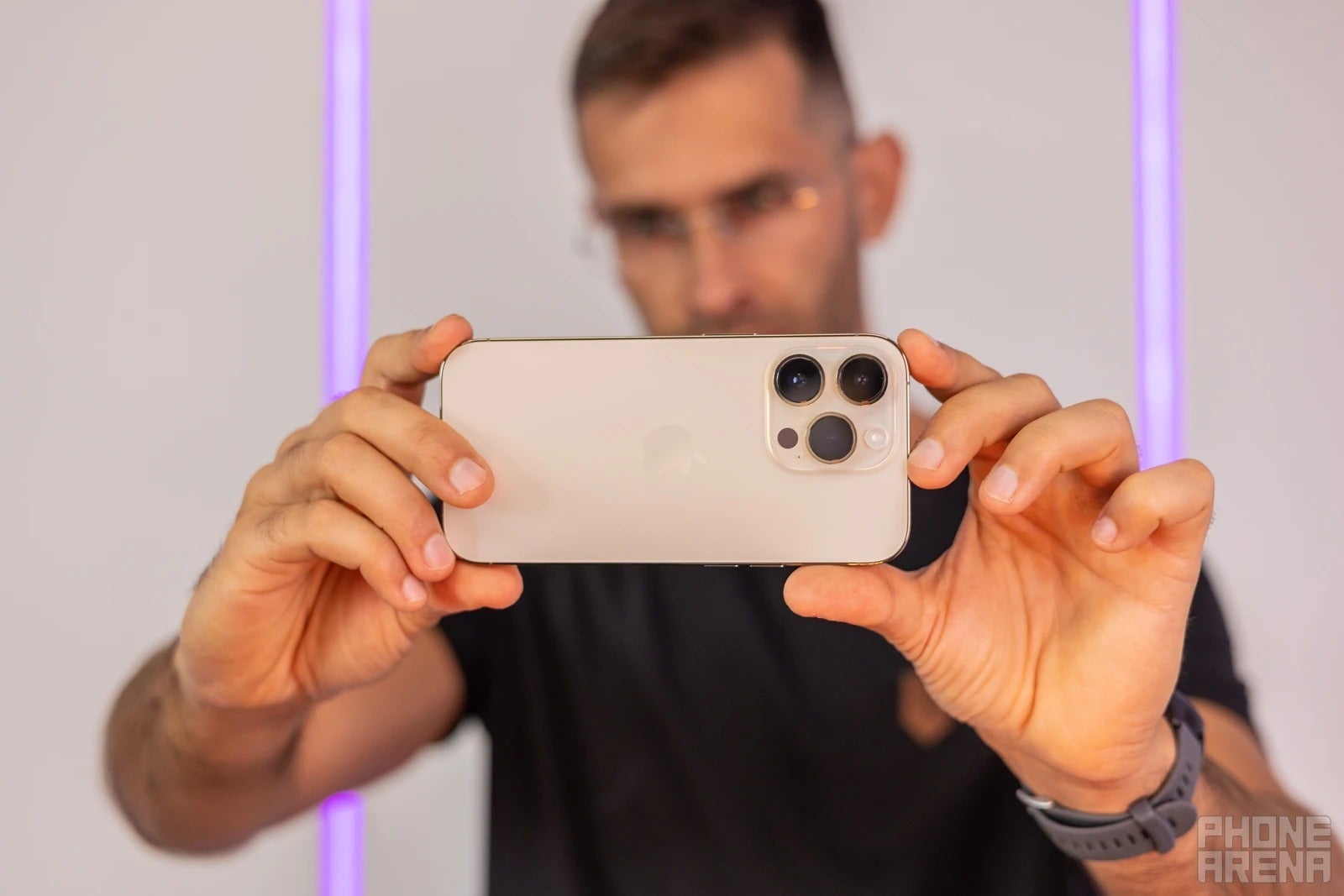 Image credit - PhoneArena
For years now, Apple has stuck to a 12 MP main camera sensor on its iPhones. The sensor itself did grow in size, which would allow all of those pixels to be slightly larger with each upgrade, culminating with the iPhone 13 series' camera, which is quite amazing at collecting light and capturing vibrant colors.
However, the competition has been springing ahead with bigger and more pixel-dense sensors, so Apple caved. The iPhone 14 Pro and Pro Max have a new, 48 MP sensor, which can take sharper photos, or bin pixels together for brighter photos.
Better Night Mode
Binning pixels is the first step. Apple also upgraded its Deep Fusion imaging pipeline to what it calls the Photonic Engine. It basically does the same things Google's HDR+ does — it shoots at multiple exposures, gets the best-exposed pictures from each part of the frame, and combines everything in one sharp, well-lit photo.
Selfie camera with auto-focus
The selfie cameras on both the non-Pro and Pro models now has auto-focusing and a wider aperture of F1.9. A wide aperture allows for more light to come in, but it also introduces more blur in objects that are out of focus, which in turn demands for an auto-focus. In comparison, the iPhone 13 series have fixed-focus front cameras with an aperture of F2.2.
Action Mode video
Super-stabilized for very smooth action shots. We assume this will crop heavily towards the center of the image and you will probably only want to turn it on when needed.
Cinematic Mode gets 4K and 24 FPS
Previously locked to 1080p at 30 FPS, now you get more options. Also, you will have more control over changing focus points when editing the footage and you will be able to mix 24 FPS and 30 FPS clips in the same project. Available on both iPhone 14 and iPhone 14 Pro.
Adaptive LED flash
Adjusts flash strength depending on focal length — can get 2x brighter for telephoto shots.