Motorola Moto G9 Plus Review
1
We may earn a commission if you make a purchase from the links on this page.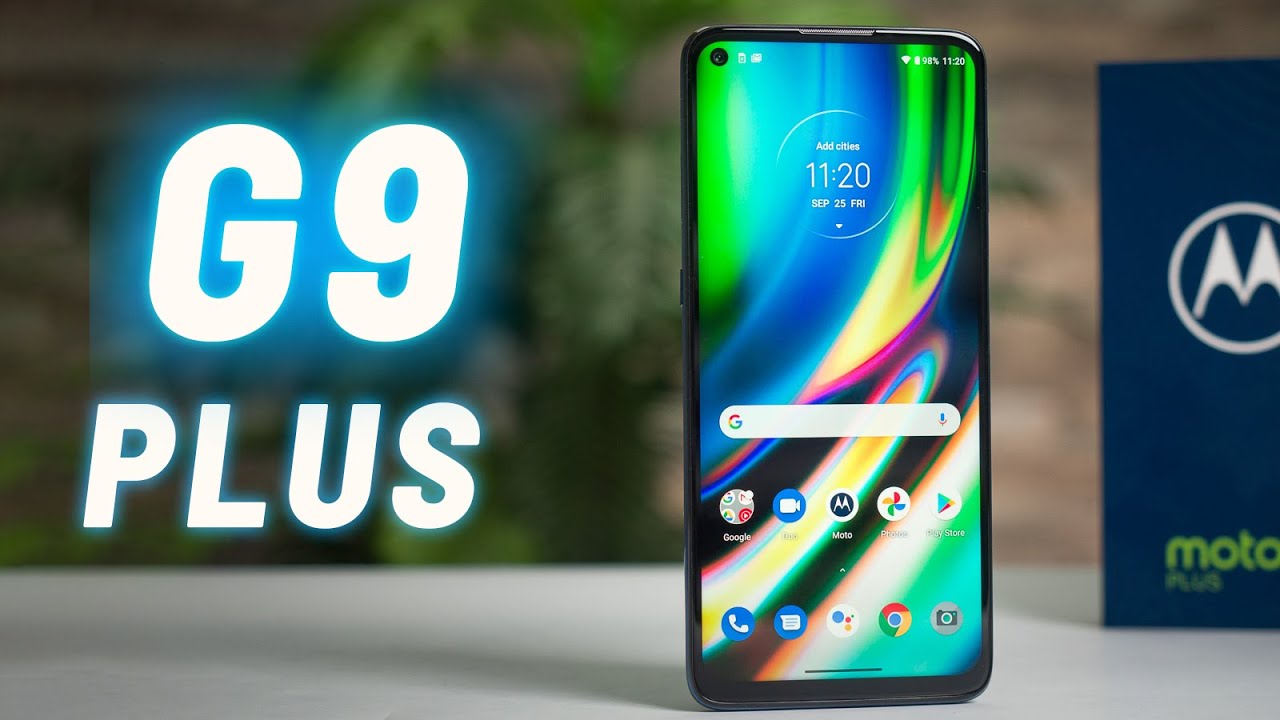 Motorola
's mid-range advances in late 2020 began with the humble Moto G9 Play, but it's the Moto G9 Plus that's arguably its most intriguing new affordable device. At first glance, it has it all: a large display, a large battery, and a not-too-shabby mid-range chipset, as well as a multitude of versatile cameras. All of that has a pretty decent price tag attached to it: the Moto G9 Plus sells for less than $300 in the currently supported regions. Sounds great, but is everything just as good as it sounds on paper?
For the most part, yes, the
Moto G9 Plus
is a pretty decent phone. The performance is okay, the display is accurate and bright, and the battery life is excellent. The cameras have some issues that need to be ironed out, but generally, they are extremely usable. The only major downside of this mid-ranger is its overall size, which could be an issue for some, and then again, many people might have no problems with that.
Overall, it's a safe buy, but there's a catch: it's not officially sold in the US just yet and might not arrive stateside at all. Currently, it's officially sold in the UK at around £260, as well as other markets around the globe.
Moto G9 Plus design
The Moto G9 Plus is one pretty sturdy and big phone. With a 6.8-inch display and a body large one to accommodate a 5,000mAh battery, you will definitely know if it's in your pocket or not. Despite the slightly intimidating size, the heft of the Moto G9 Plus feels reassuring and wasn't that much of an issue, at least for me. However, I'm perfectly aware that 8 out of 10 people might find the phone just too big and too heavy for everyday usage.
The plastic phone is glossy and thus catches fingerprint smudges like crazy, but thankfully,
Motorola
has included a case in the box that kind of alleviates the issue. The grip with the device is sufficient even if you don't use the provided case.
We've got a headphone jack positioned at the top of the phone as well as a fingerprint scanner embedded into a concave power button to the side of the device. The fingerprint is fast, and reliable, but if you're not a fan of it, you can always go for the less secure but similarly quick face unlock.
Moto G9 display
The completely flat 6.8-inch display isn't anything to write home about. For the most part, it's pretty similar to all of the LCD displays that Motorola puts on its affordable and mid-range devices. With a resolution of 1080 by 2400 pixels, it's okay in terms of sharpness and overall color reproduction.
The color reproduction of the display is generally true-to-life, not as punchy as an OLED but that's to be expected. Viewing angles are okay, and the motion blur often associated with LCD displays isn't prevalent at all. The display is quite legible under bright sunlight thanks to the maximum brightness of nearly 600 nits and I never had any trouble viewing content on it, even under the noon sun. The display is also quite color-accurate and warm in the "Natural" screen color mode that I recommend you choose no matter what.
Display measurements and quality
Moto G9 Plus performance
Performance is generally okay on the Moto G9 Plus thanks to the Snapdragon 730G on board, which is a very good mid-range processor. Sure, it's not as snappy as a flagship chipset, but apart from the lack of 5G support or the slightly longer loading times, this chipset provides pretty adequate performance on the Moto G9 Plus. 3D gaming is mostly okay; don't expect exceptionally high FPS in demanding mobile games, but the Moto G9 Plus does the job well for the most part. The phone generally stays cool during gaming, though longer sessions will normally increase temperatures.
There's just 4GB of RAM on board the device, and it's not enough, especially if you juggle between many apps on the regular. You have 128GB of storage but thanks to the hybrid SIM slot, you can throw in a microSD card for some extra storage as well.
Moto G9 Plus software and features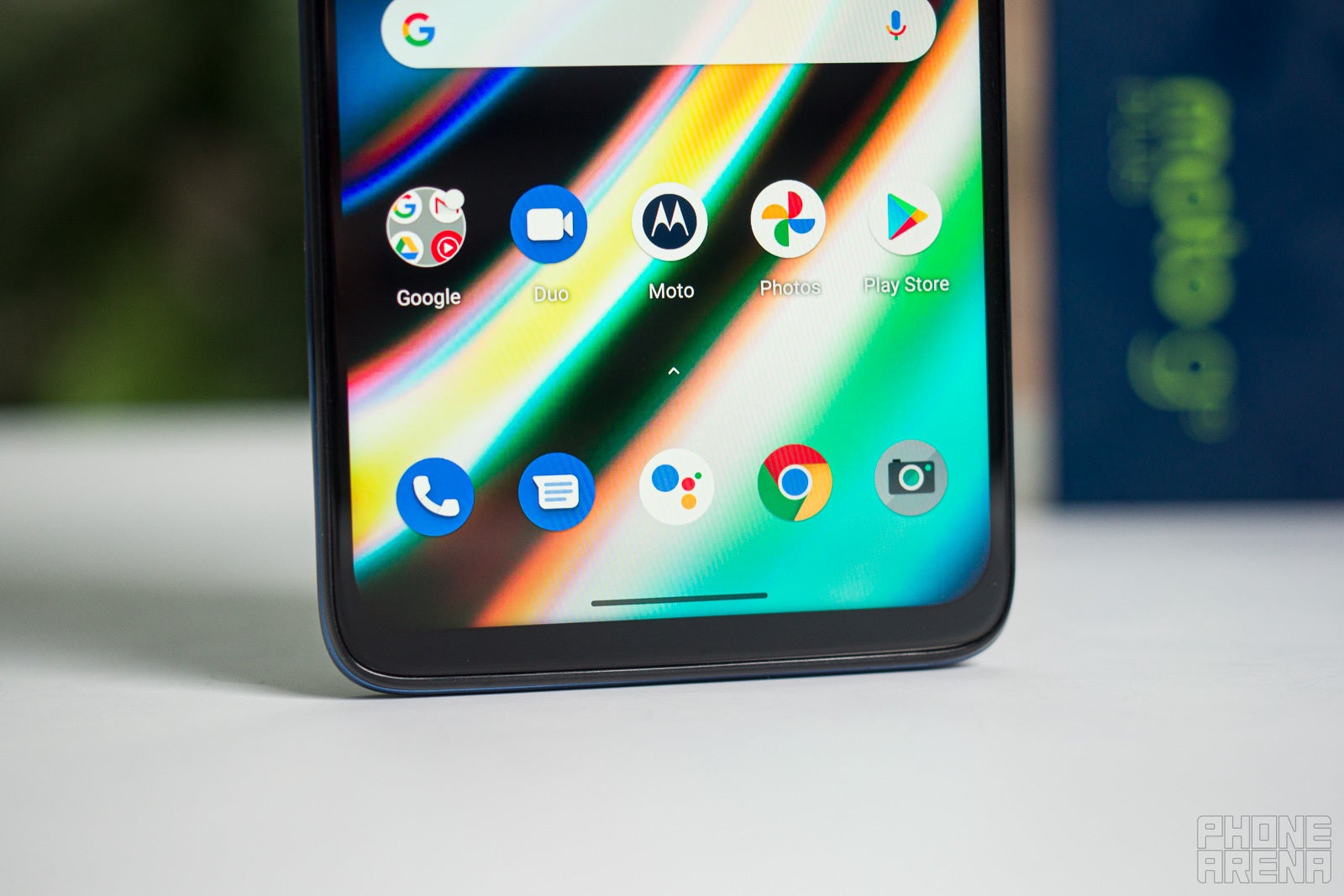 When you've used one Motorola, you've used them all. That generally sums up the software and features aspect of the Moto G9 Plus. The nearly stock Android 10 on board is just lightly sprinkled with a slew of custom Moto functionalities and features that enhance the overall user experience without standing in the way.
One of the cool new features that I really like is called Power Touch. By double-tapping the power button, the user is quickly presented with a pop-up box containing up to six app shortcuts that are available right next to your fingertip. It's an easy way to access some of your favorite apps and saves you a thumb stretch here and there.
Similarly to the
Moto G9 Play
, the Moto G9 Plus comes with a dedicated Google Assistant button and it's very convenient to use and access thanks to its positioning on the left side of the device. That's unlike the Moto G9 Play, which had a similar button but positioned very high on the right-side frame, which made it inconvenient to reach and use.
Moto G9 Plus Battery
This is where the Moto G9 Plus can finally unleash its ace in the sleeve. The large 5,000mAh battery tucked at the back of the Moto G9 Plus, paired with the efficient Snapdragon 730 make for a match made in heaven that could answer any battery life woes you might have.
In my experience, the Moto G9 Plus is easily a two-day phone with regular to heavy usage and could easily last you longer the more you pamper it. Our custom tests tend to agree: the device ranked for 12 hours and 45 minutes of browsing, scored 11 hours of YouTube streaming, and nearly hit 6 hours and a half of 3D gaming. Those are great results no matter how you look at it.
Charging is super-fast, too. Thanks to the 30W TurboPower charger that's included inside the box, the Moto G9 Plus goes from 0% to 100% in just 81 minutes (an hour and 21 minutes). Overall, there's hardly anything power-related about the phone that might disappoint you.
Moto G9 Plus Camera
The 64MP F1.8 camera on the Moto G9 Plus is complemented by an 8MP ultra-wide angle snapper, as well as a depth sensor and a macro camera, both clocking in at 2MP. The Moto G9 Plus comes with the usual Motorola camera features, like Spot Color, Cutout, Cinemagraph, and so on.
The main camera is actually not half bad and does a pretty decent job when you take the price of the phone into consideration. The Moto G9 Plus punches above its league, and while it probably can't match the Pixel 4a in terms of image quality, it copes well.
The main camera delivers very good detail and dynamic range, but colors are a bit pale and not that punchy, making most images appear lifeless. That's good if you want a true-to-life picture, though.
The 12MP wide-angle camera does a good job, but only begins to reveal detail deterioration when you zoom in on the final image. There's also ever-so-slight change in overall color reproduction when you switch between the main and ultra wide-angle cameras.
There's a dedicated Night Vision camera mode included, so it's best you use that one at low-light conditions, and the phone will reward you with decent and usable images.
< Night vision OFF
Night vision ON >
Selfies look okay to me, with just the right amount of details and colors that make your face look good. Selfie portraits turn out nice as well, just have in mind that shooting against a more complex background might lead to some separation artifacts.
Recommended Stories