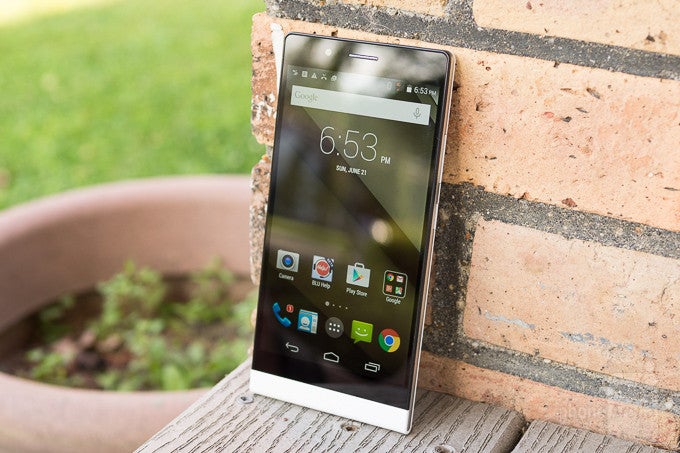 Introduction

Always on that challenge to gain momentum, Miami-based BLU Products has been working tirelessly to infiltrate the thick US smartphone market with its portfolio of affordably priced, unlocked smartphones. In some cases, they're able to turn heads with devices like the incredibly thin

BLU Vivo Air

and the battery longevity of the

BLU Studio Energy

, but with their latest offering in the

BLU Life 8 XL

, they've fashioned together a phablet-esque smartphone with an astonishing $130 outright price point. Similar devices like the

Alcatel Onetouch Idol 3

,

Asus Zenfone 2

, and

Huawei P8 Lite

have been notorious for being value conscious as well, so it'll be interesting to see if BLU's latest offering can keep up with the trends – or just sizzle in disappointment.

The package contains:
BLU Life 8 XL
microUSB cable
Wall charger
Stereo headphones
Quick start guide
Product and safety information
Design
It looks good until you hold it, where it becomes evident that it's been put together flimsily.
One of the issues with any value-priced smartphone is build quality, which is something that the BLU Life 8 XL falls into predictably. While it looks good from a far glance, thanks in part to it being available in brightly colored plastic body options, and that its profile measures in at a skinny 0.30-inches, that 'cheap' feel becomes instantly noticeable the moment we pick it up in our hand. Don't get us wrong, it's undeniably refreshing and youthful in spirit, but its flimsy construction and hasty build quality makes us question how it puts up long term – more so when some of the seams around its edges aren't glued or tightly held together.
Outlining the sides of the BLU Life 8 XL include its power button, volume control, microphone, 3.5mm headphone jack, noise-cancelling mic, and a small notch that let us remove its rear cover – exposing its battery, micro-SIM slot, and microSD slot.
Display
Don't expect a mesmerizing display here, seeing that there are a lot of poor qualities in tow.
Looks alone, the 5.5-inch 720 x 1280 IPS display indicates that we're dealing with a phablet-esque size here – conjuring up a somewhat low
pixel
density count of 267 ppi. Even though it's still sufficient enough to make things out without the need to be super close, it just lacks the sharpness that other screens offer.
Companies like to say how their particular displays are unique and superior, as in the case here where BLU specifically mentions the Life 8 XL employing "BLU Infinite View" and "BLU
Nex
Lens" Technology – to make it look good from any angle. Well, that's hardly the truth because of its overly cold 8500K color temperature, weak viewing angles, and inaccurate color reproduction. At the very least, its 510 nit luminance gives it a potent glow in even the brightest of conditions.
Similar to its build quality, the display here is painfully subpar – and staring at it reaffirms just that! While it's effective for most things, it just doesn't have the polarizing qualities that make other panels enthralling to look at.
Display measurements and quality