Samsung revamps SmartThings app, adds new interface
1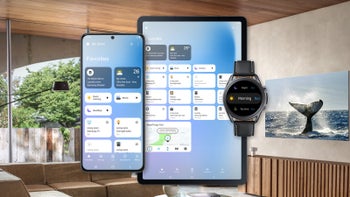 Samsung
is bringing a new connected home experience to those using its mobile and IoT products through the brand-new SmartThings app. Available on both mobile and Windows desktop platforms, the next-generation SmartThings app adds a new interface the promises to offer an easier, more robust experience, as well as faster load times.
Based on users feedback, the new
SmartThings
interface is now split into five main sections: Favorites, Devices, Life, Automations, and Menu. Each is meant to allow users to discover connected home experiences, while retaining the best of the previous app.
Favorites

: the new home screen within SmartThings and gathers the devices, scenes, and services used most for quicker access.

Devices

: lets users view and control all devices, connecting TVs, light bulbs, appliances, and more.

Life

: a place to explore the growing world of connected living where users can discover new SmartThings services that transform physical products into meaningful user experiences. Users can learn about enhanced functions that improve their overall living experience, such as SmartThings Cooking, a one-stop-shop that creates seamless kitchen and meal-prepping experiences.

Automations

: connects devices and allows them to work together and respond to specific conditions in the home, such as a door opening and a light turning on.

Menu

: houses additional SmartThings features including SmartThings Labs, Notifications, History, and Settings.
Starting today, the new SmartThings app, including the next-generation interface, is available for Android devices and Windows desktop. If you're using an Apple iPhone,
Samsung said
the new experience will be coming to iOS shortly, so stay tuned.