This is the best Galaxy S10/S10+/S10e deal available in the US right now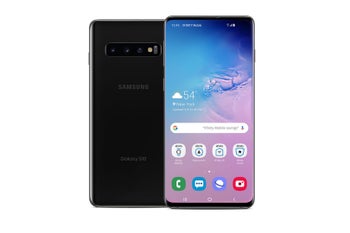 If you're having trouble choosing the best place to
buy one of Samsung's hot new high-end smartphones
from, one US carrier aims to stand out from the pack of authorized
Galaxy S10
retailers with a pretty sweet introductory deal.

Unsurprisingly, Xfinity's promotion has quite a few strings attached to it, requiring device activation on a new line of service, as well as an eligible phone number port-in to said new line within 30 days of your handset purchase.

You also need to maintain your Xfinity Mobile account and new line of service in "good standing" for 90 days after the initial activation, while the prepaid card may require up to 18 weeks of waiting on your part to arrive in the mail, expiring after just 180 days.

You can spend your free money on various accessories or other devices, and although these terms and conditions arguably make the deal less than perfect, it's still nice to be offered something, anything with such great phones right off the bat.

Oh, and by the way, you can combine this carrier promo with Samsung's Galaxy Buds freebie available during the pre-order period, i.e. until March 7. Xfinity's prepaid card offer will actually expire further down the line, namely on April 7, but there's really no reason to wait that long. You're unlikely to find a better deal on the Galaxy S10, S10+, and S10e anytime soon.